From An Internship to Your Dream Job, You've Got This!
We're extremely proud to be starting 2021 with a feature in Disability Rights UK's Get Ahead Magazine.  

Our wonderful client, Megan has Autism and also struggles with reading and writing due to her Dyslexia, but this didn't mean she was going to give up!  Her dream of working with children came true with the help of The Education People's Kent Supported Employment Team.  Starting with a Supported Internship, Megan was offered an apprenticeship with the nursery which will result in a childcare qualification and the confidence to know she is capable of working in the sector she's always dreamed of!
Megan's Story
"Hi, my name is Megan. I am Autistic and have learning difficulties which means I find reading and writing difficult. I left college and was worried about how I was going to find a job. I really wanted to work with children, but I did not have any experience. I was very lucky to move to a nursery where I completed a supported internship and was then offered an apprenticeship. I love working at the nursery and although the apprenticeship can be hard it is all worth it as I will get a childcare qualification while doing a job that I
love. Everything I have done has felt like huge steps and although I often felt worried and scared, with some help and giving it a go I have managed to get an apprenticeship in something I love and hopefully at the end I will have a job."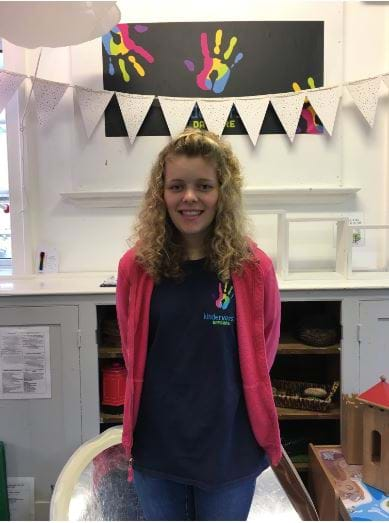 Here's What the Employer Had to Say
"Kinderversity Brenchley worked with The Education People to arrange the SI placement with Megan, where she soon became a valued member of our team. Once the SI was complete, we offered Megan a Level 2 Nursery Practitioner apprenticeship where she continues to prove her ability. When Megan first arrived with us she was understandably a little unsure of herself within the working environment. Since then, her confidence levels and her practical knowledge have both increased massively, even to the point where Megan takes it upon herself to help and even lead new members of staff. It has been an absolute pleasure to watch Megan not only grow but flourish both on a personal and professional level as a result of the opportunity that the Education People's supported apprenticeship scheme has been able to give her." (Emma, Director, Kinderversity)
Stay up to date with our blog posts by receiving notifications!