Fantastic news from Kent Supported Employment re: BASE Awards 2018
We would like to start this blog post by extending our utmost congratulations to the outstanding Kent Supported Employment team, part of the Specialist Employment Service, for winning 'Team of the Year' at the British Association for Supported Employment (BASE) awards. The ceremony aims to 'recognise and celebrate outstanding practice in the field of supported employment in the UK'. This goes to show just how highly regarded the service is, not only in Kent, but the entirety of the United Kingdom!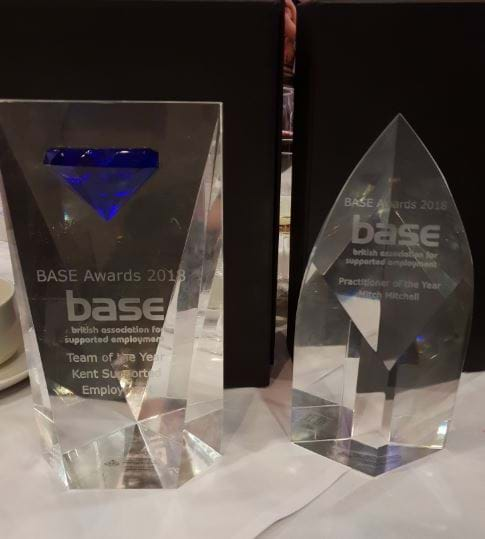 The awards didn't stop there however… Employment Support Officer Mitch Mitchell earned individual acclaim, winning the 'Practitioner of the Year' award. Again, this is nationally recognised!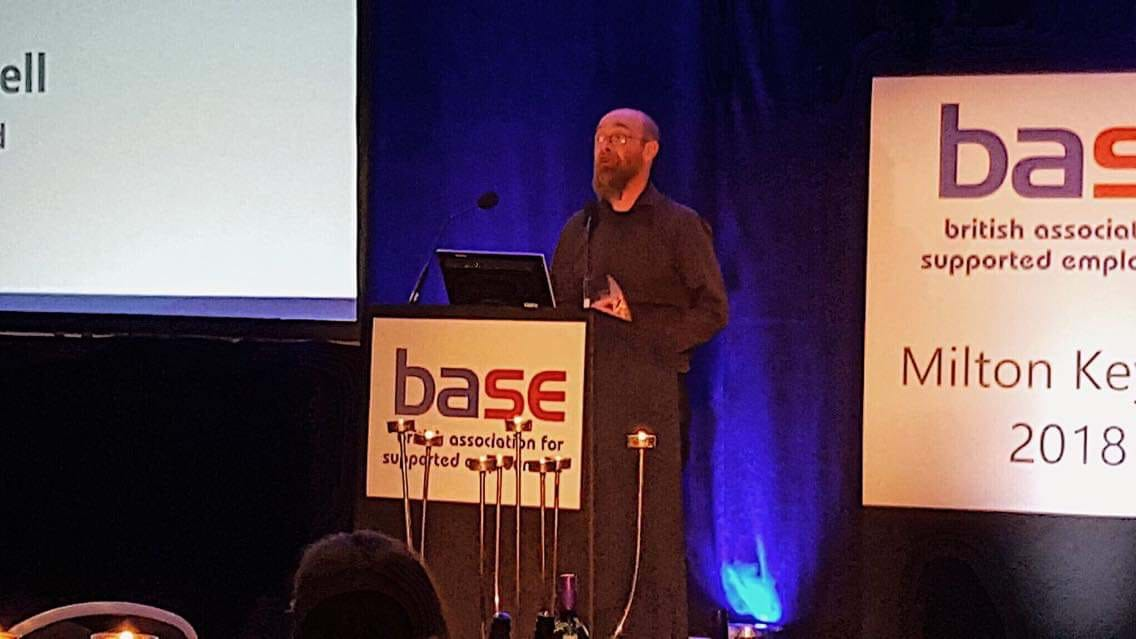 We are extremely proud of the vital service that the team provide to the people of Kent and beyond, which couldn't have been done to such a high standard without the passion and dedication of the staff involved and their willingness to go above and beyond, to provide the best possible outcomes for their clients.
Brief summary of Kent Supported Employment service work and achievements:
64% of all KSE clients referred to the service have achieved paid employment. 87% of those clients remain in the role for 6 months or more
Kent is one of the authorities delivering DWP's Supported Employment proof of concept. Their model fidelity audit scored 98%, demonstrating how the principles of supported employment are at the very heart of everything they do
Delivery of 40 supported apprenticeships across Kent over the next 3 years as part of the national pacesetters group and working with local schools, colleges and training providers to deliver supported internships across Kent and Medway
Development and delivery of a primary school careers package to raise aspirations for clients and parents at a younger age. They have also designed programmes to support people in Years 11 to 14 and adults using local day services.
With the team's thirst for national recognition unquenched, the service has also had an article published in BATOD's (British Association of Teachers of the Deaf) November issue of their national magazine. The piece focuses on how the team support deaf jobseekers and is written by our own Employment Support Officer Kate James, who was born deaf with bilateral sensori-neural hearing loss. To find out more about her journey and how the team support jobseekers from the deaf community, you can find the article Kent Supported Employment here.

To find out more about the Specialist Employment service and other The Education People services, visit our website today!