What Can We Do About the Effect of Covid-Burnout on Educators?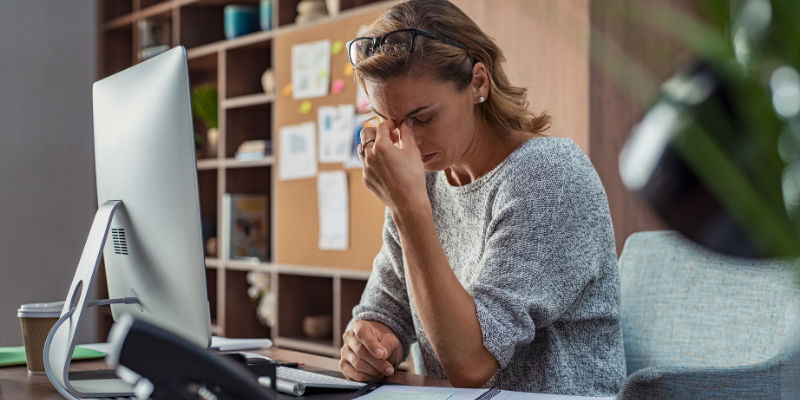 We all understand the current pressures that educators are under, but what is the true impact of COVID-19 Burnout on staff wellbeing? 
COVID-19 has turned the education sector upside down, Headteachers are working around the clock to respond efficiently to the current crisis, whilst managing expectations from an ever-changing landscape. A priority for purposeful wellbeing strategies has never been more crucial to protect teaching careers and life experiences.
We know there is a clear connection between workplace stress and poor mental health. Prior to the COVID-19 outbreak, 55% of school leaders and 49% of teachers reported that their workplace had a negative impact on their mental health and wellbeing (Education Support Teacher Wellbeing Index 2019). We now have recent statistics around the real impact on staff wellbeing. The YouGov Teacher Track Survey of 820 schoolteachers and school leaders, found a third (34%) told them that the mental health and wellbeing of themselves and their families is causing them greater anxiety and stress. So, in the midst of COVID-19, how can we create a positive connected workplace and look after the mental health of staff, whilst continuing to look after the wellbeing and learning of pupils? The Education Support Charity highlights that Headteachers are under particular stress at these times. Their latest research has revealed the deep impact the coronavirus crisis is having on the wellbeing and mental health of our teachers.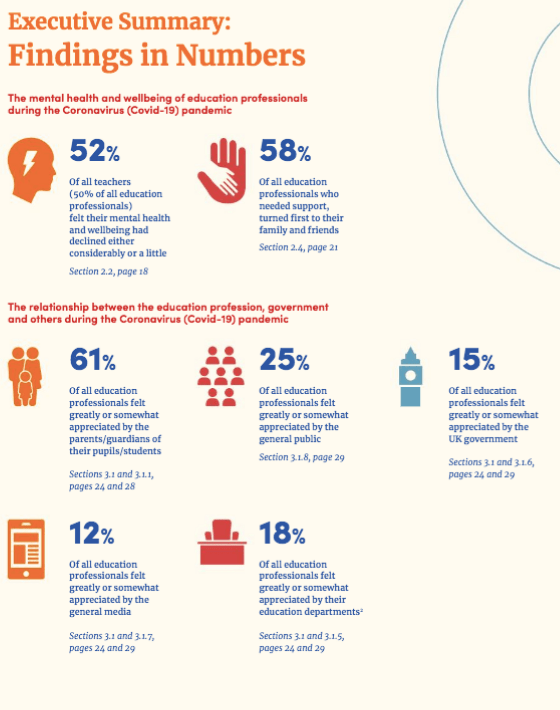 Teachers Voices Matter!
I recently put out a tweet to educators sharing my support with the sector during these challenging times and I was blown away by the response. This got me thinking, are we doing enough to support our staff in their hour of need? I firmly believe that if you offer a space to capture stakeholder voices you should feedback this information and act on it as best you can, however I do recognise this is better placed as a joint process in making change happen.
Who's Responsibility is Wellbeing?
For senior leaders, leading, motivating and supporting staff is a huge challenge to balance the want to support others, whilst maintaining their own emotional health. We are seeing the impact of the COVID-19 outbreak across the sector on both personal and professional lives as staff are now coping with a wide range of issues and feelings, such as, fear, anxiousness and vulnerability. It's important to recognise that everyone has their own experiences of this pandemic and will certainly experience a plethora of feelings and responses. It may be that we have to accept that we are dealing with this unprecedented situation as best we can, and our reactions are a normal response to a less than normal situation.
What Can We Do Now?
Now could be the time to create a safe space to facilitate listening to understand. When we respond to needs with empathy and compassion it can have a profound effect on mental health. It's important to normalise our feelings and act on the thoughts that overwhelm us. We can best support our teachers and education staff by being human first, and Leaders second. If we are to support each and every member of our school community, we need a clear plan of action.
Find out more about the support we provide
If you're interested in finding out about the work I am doing in schools/settings for The Education People, head over to the new Mental Health and Wellbeing area of the website for more!
---