Towards a Greener Future: Teaching Children About Sustainability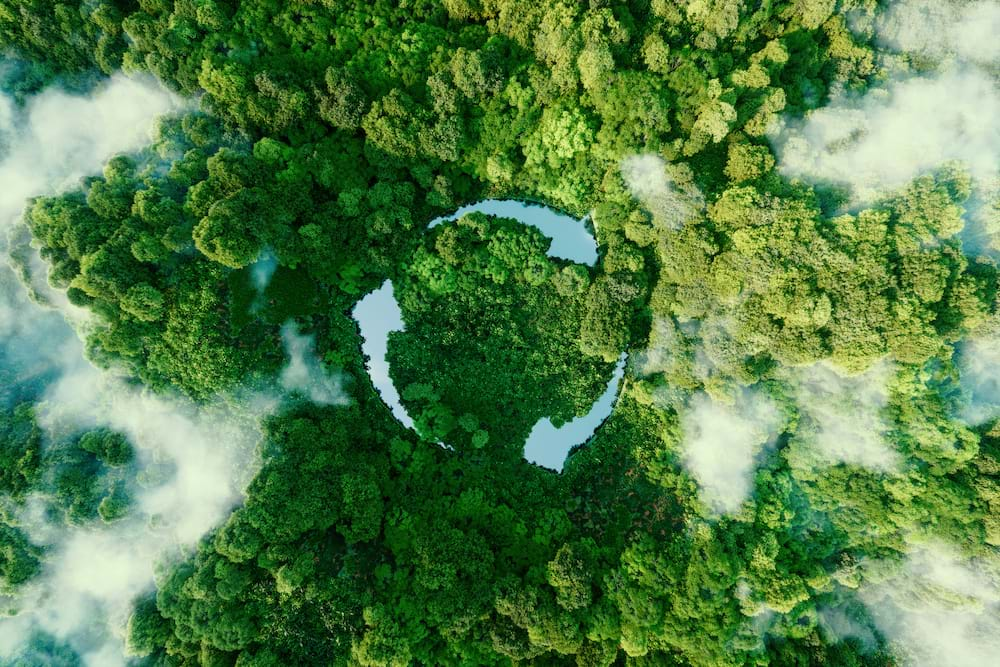 Sustainability is an increasingly popular and ever-important topic — and with good reason. The planet's vital signs are blundering closer to critical day by day, and some experts say we're only 0.5 degrees away from a catastrophic tipping point.
The good news is that it doesn't have to be that way, and there is still time to avoid that tipping point. While most of the responsibility to reverse the most damaging factors falls firmly on governments and large corporations, there are things we can each do to work towards a greener world. And it all starts with education.
With any issue, when we are armed with the facts we are much better equipped to create positive change. So how do we teach children about climate change without scaring them into believing Earth will be a boiling mass by the time they reach 50? How do we introduce the concept of sustainability in a way that's proactive and positive? There are things we can teach and involve children in to create a happier planet.
Values and Skills
It's important to begin with an understanding of how sustainability is ultimately reached as a practice. It's not simply about a set of behaviours, but about a shift in mindset.
As part of the UN's Sustainable Development Goals, they outlined this target regarding education:
"By 2030, ensure that all learners acquire the knowledge and skills needed to promote sustainable development, including, among others, through education for sustainable development and sustainable lifestyles, human rights, gender equality, promotion of a culture of peace and non-violence, global citizenship and appreciation of cultural diversity and of culture's contribution to sustainable development."
Sustainability relates to climate, equality, and diversity, because the truth is that all of these things are inextricably intertwined. If we as educators can begin to understand this, we're halfway there!
Compassion, empathy, and the ability to keep an open mind — these teachable values can put us on the right path for working together across the globe.
Let's take a look at some of the 'knowledge' foundations that we can help children understand.
What is Climate Change?
Climate change is actually a natural phenomenon referring to long-term shifts in temperature and patterns of weather. The problem is that human activities are now speeding these changes up.
You could describe greenhouse emissions like wrapping a blanket around the earth, trapping the heat of the sun and making it a much hotter place. Some of the things that can be explained are:
What are greenhouse gases?
What causes greenhouse gases?
Cars.
Heating.
Factories.
Cutting down forests.
Landfill.
What is carbon footprint?
Why temperature matters.
Some countries become too hot to live and work in.
Wildlife suffers.
Sea level rises and causes floods.
Causes more extreme weather.
Reducing global greenhouse emissions will make the biggest difference.
Resources from BBC Bitesize can prove really useful in teaching these.
What is Sustainability?
At the core, sustainability is really about looking at how our actions today impact tomorrow, the next day, the next year, and the next 100 years. While that sounds daunting, it essentially relates to the key lesson that actions have consequences — and we don't want those consequences to be negative!
It's important that we teach children that sustainability is about balance, and that it makes for a happier planet, and healthier wildlife and people in the long run. It works best when we work together, take only our fair share (this applies to more than just sweets!), and aim for prevention instead of cure.
Skills for Sustainability
Foster a Positive Relationship With Nature
Learning how to appreciate the environment around us is a crucial foundational skill for building a more sustainable world. Encourage children to look at how beautiful nature is, and teach them about how intricate its systems are — like the webs of mycelium that keep forests alive!
Some activities that help breed positive relationships with nature:
sowing seeds and watering plants
eating the vegetables you grow
build bug hotels and check on the visitors
take school trips to national parks and gardens.
Run Research Projects
Popular in the USA is the concept of the 'science fair'. Getting children involved in researching and putting together their findings on a project relating to nature and climate can be one of the best ways to form a deeper understanding of the world around us.
NASA has some fun climate-related project ideas here.
Reduce, Reuse, Recycle
How we handle our waste has a huge impact on our environment, so teaching children the importance of reducing waste is crucial. Lessons could include how to identify single-use plastics, how they can get the same bag of shopping with less waste, and how recycling works.
It's also a good idea to demonstrate how items can be reused and given new life, whether it's plastic being used for an art project or making old jeans into a pair of shorts!
America's National Institute of Environmental Health Sciences has a really useful page about teaching waste management to children here.
Get Creative for a Greener World
There are so many ways to start teaching children about sustainability, from class debates and research presentations to art installations and class-wide projects to reduce the school's energy consumption.
Not only will these projects and activities help children become eco-advocates, but they'll also teach vital life skills about balance, compassion, and problem solving!
Find out more about our Early Years and Childcare - Education for Sustainable Development and how we are supporting the delivery of UNESCO Sustainable Development Goals in early years settings.
We also offer a range of excellent 'hands on' learning opportunities for children from Reception age to Year six covering Nature Days, River Days, Rock Days and more. Find out more by visiting our 'Group Day Visit - Horton Kirby Environmental Centre' page here.
Here at The Education People, we're passionate about providing support to the education sector in the UK and overseas. For a range of services and resources that aid in school improvement and skills development, find out more about our expertise here.