Top Tips for Teachers on Easing Back into the New Academic Year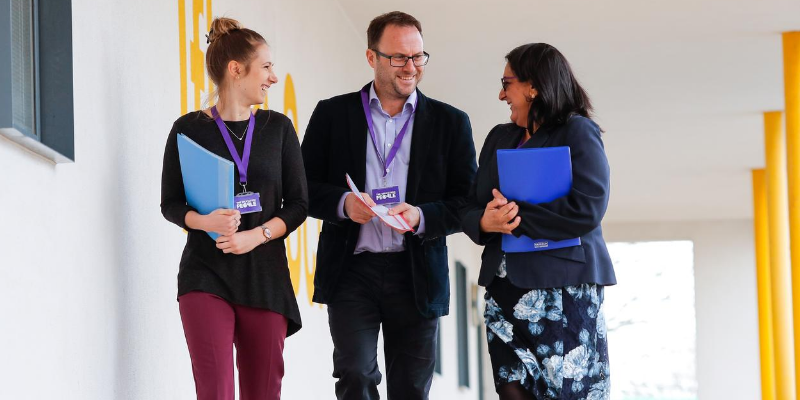 To say that the last few months have been turbulent times would be an understatement. Indeed, to say that about the last few weeks in education would probably be underplaying things too. Everyone will have their own experiences and unique perspectives around COVID-19 and this will take a long time for us to really feel that we are back up to speed in both our personal and work lives.
However, now that it seems that things have more broadly come under control, we are gearing up for everything to reopen and welcome students back into our classrooms. Whilst there is an excitement around this, there are still many unknowns on the horizon and returning, especially for those who have had limited time within the building over the last five months, may also come with a sense of trepidation and some understandable concerns. Finding our feet and getting the kind of traction we need to move forward won't happen overnight and this is something it is worth be aware of as we open the doors.
Here are some of my tips to helping you to ease yourself, and your teams, back into the new academic year.
1. Keep it Simple. Keep it Clear.
Think carefully about what matters in those first few weeks and focus on this as much as possible. Ensure messages are clear and well thought through and ideally try to ensure that everyone is giving the same one. It is easy for confusion to arise, especially when there is already uncertainty, so it is worth sitting down with your team, in person or virtually, and run through priorities. Micro scripting anything which could be complex or ambiguous will help everyone to stay on the same page. This can include when looking at your curriculum and don't be afraid to strip some of the more complex things back until later in the year or plan together around those complexities to ensure everyone has the clarity needed to deliver effectively.
Most importantly, and I can't stress this enough, communicate, communicate, communicate. Most problems in institutions come down to issues with communication so the more effectively we can do this, the better.
2. Create Stability in the Classroom
Now isn't necessarily the time to make big changes in you approach, unless they were already well under way before or during lockdown. Students, staff and parents need as much stability as possible and sweeping changes, alongside those which are going to be inevitable anyway, may not be helpful. We will be filling working memory up with remembering some of the most basic things and building automaticity around them, without anything else new.
That is not to say change can't happen over the next term or year. Indeed, it may be necessary for your context and we always want to improve where we can. There are also those which have been driven by the external situation, for example decisions regarding the teaching of Literature in Year 11. However, the first few weeks back may not be the time to implement this and it is a time to simply focus on routine. Some of those big decisions could come later.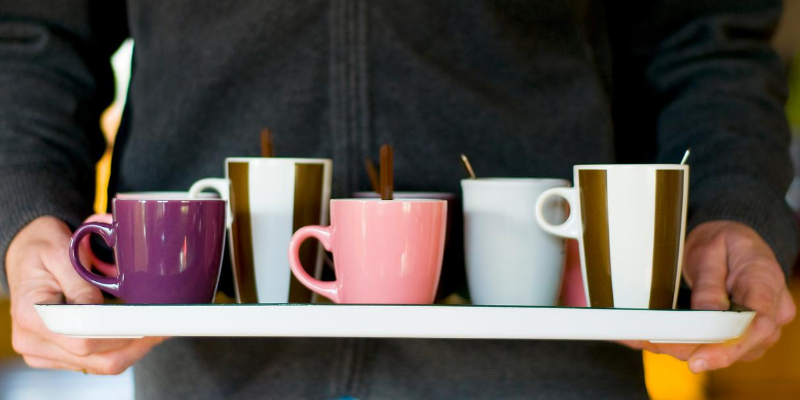 3. Look After Each Other
We know what we need to do, and we want to do it, but as you will know, once the school gates open and we get bombarded with the usual demands from all directions, it can be the first thing to go by the wayside.
People will respond to things differently, especially change, and we need to keep that in mind. Something which to us might be a simple thing could easily become a sticking point because of a different perspective or feeling coming to the surface. That is why it is important to check in with each other regularly, as I am sure most of you do, but it has become even more important now. Quiet chats and check ins will be useful and its important to keep working on building that environment of trust. People need to be able to share concerns, however small they think they might be. They also need to know their leaders will take these on board, and whilst that doesn't mean you have to change things to meet the needs of every individual, they need to feel heard and understand some of the reasons why this may not be possible at this time. Sometimes it is good to simply know that someone is going to come back to it for discussion at a later time. As long as that discussion happens within a reasonable timeframe. Most people will understand that we all have our own pressures too.
4. Look After Yourself Too
My main audience for this blog are Leaders of English. We know that leaders often can be the ones who will spend time, especially during a crisis, running around and checking on others. In many ways this is absolutely necessary, after all it is one aspect of the role. However, we can look after others much more effectively if we are ensuring we are in the best place possible ourselves. We can't do that if we are run completely ragged. Make sure when school starts you eat well, sleep well, exercise, preferably in one fresh air, and spend some time doing the things you enjoy. Don't fall into the 24/7 trap which can potentially blight the profession.
Also don't be afraid to reach out and ask for help too. To your colleagues in school, to us at The Education People, to others in the profession either in your location or on Social Media; Twitter can be a great source of information and support when you need it. We all want to make this transition to full reopening as simple and easy on everyone as possible and having another set of eyes, a sounding board or some good advice when you are finding things tough, can help to keep us all on track.
Finally, whilst we often find ourselves hitting the ground running in lots we do in education, try to take things steady in these first few weeks. We can't fill every gap in learning or even find where they all are, immediately. This will be a gradual process. Of course, as is usually the case in schools, we will quickly feel the frantic and urgent organised chaos of our schools and it will seem like we have never been away. There is a lot of joy to be had in getting back to that kind of hectic normal we love in our schools. But that will happen naturally. There is no need to rush it.
Good luck all!
Get in Touch!
Please do feel free to contact me at The Education People via [email protected] should you wish to discuss anything further or look at ways we could support you in the future.
---