Tips for Middle Leaders on Developing your English Department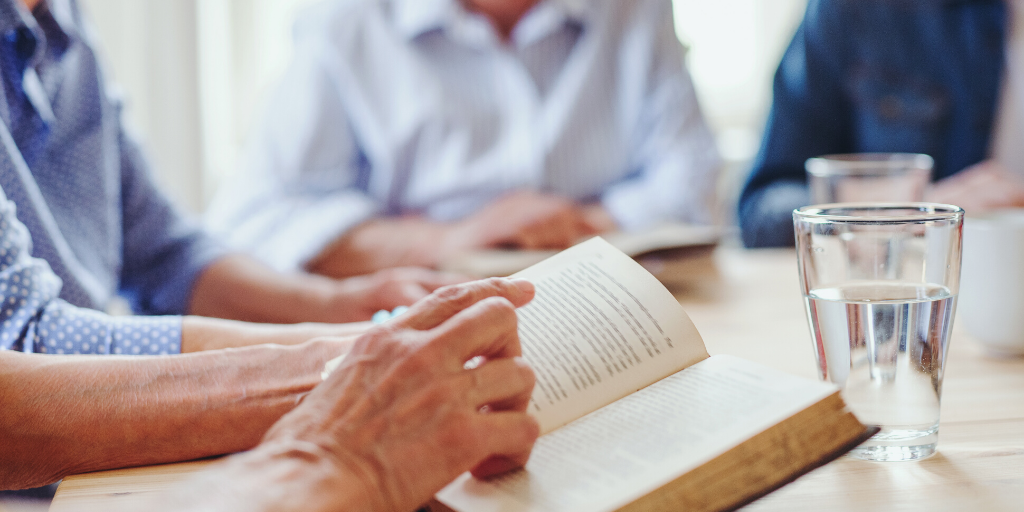 Understandably a lot of time is currently devoted to how we can get the best from remote practices for our student. The nuances of getting students engaging in their learning, making progress through their curriculum and applying their knowledge across a range of tasks is certainly a tricky thing to navigate.
However, if we want to do these things really well, we need to arm all of our staff with the knowledge and skills to guide students through this process, much as we would have been doing whilst back in school.
It is also really important for your Department to reconnect as a team. If they are all rowing in the same direction, we know that the boat will go much faster, but after months of zoom meetings and emails they may be feeling a little adrift.
So how can we support teams to develop, reconnect and ensure that they are able to develop the expertise our students need?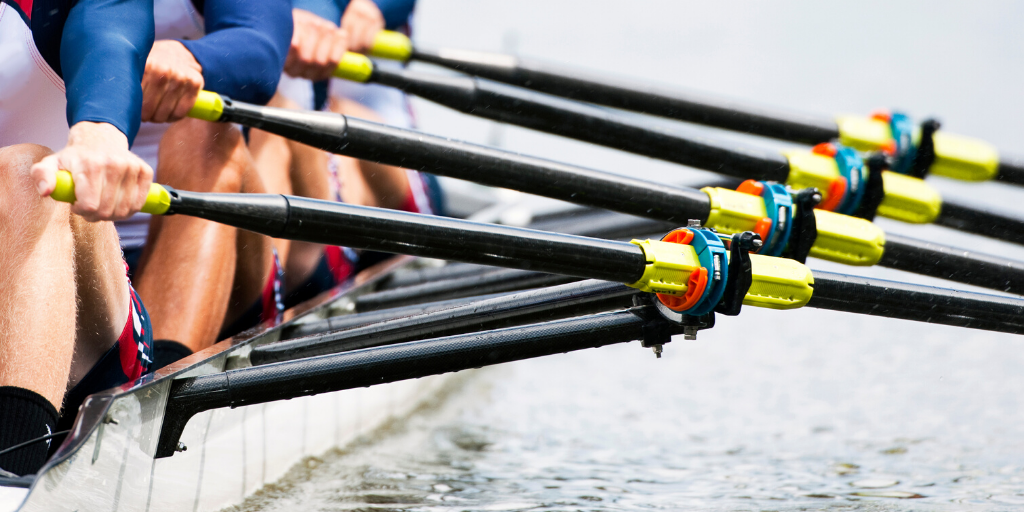 1. Do a 'recce'
Find out what your teams have been working on. There may be quite a disparate experience of development across the Department, just as with your students. Some teachers may have spent hours exploring Shakespeare, others may have been looking at new texts for Key Stage 3, whilst others still may have been busy juggling childcare and working so may not have had the opportunities to develop in this way.
2. Get sharing
Get your staff who have been exploring to share a few resources they have been looking at. These can be blogs, articles, podcasts, webinars or books. It doesn't have to be a long list and could be a blend of knowledge and pedagogy. This can easily be done remotely, via the sharing of links and recommendations for texts. If people are unsure give them a short research task, using links you know like looking for something in the EEF blogs or other one stop sites.
3. Create the space for them
In all likelihood much of your remote meeting time will have been devoted to GCSE grades, disseminating information about students, sharing teaching resources and discussing the safe return to school. It may both be valuable and a welcome relief to create a meeting where you just spend some time talking about the materials that have been shared. Afterall, just as with the students and things like reading, if we value it we need to give it time and attention. Schedule some meetings which are going to be really focused on English and its pedagogy and set the other issues aside for another time, or better still, an email exchange.
Try to avoid rushing too quickly to in these sessions to how can we apply it all to our next lessons. Spend some time instead just exploring the ideas. Once people have considered what the ideas are, then you can think about how they might apply to your context. Sometimes the temptation can be to rush to implement things, especially if they have been shared in an exciting and interesting way, and they might not work for your context. Equally,
it can be easy to dismiss things as not being right for your context if you don't spend some time considering them fully.
4. Celebrate expertise
Where people in the team have spent time exploring a particular aspect, getting them to share their understanding can be even more powerful than sharing a resource from elsewhere, however strong the evidence may be.
English teachers in particular tend to like to talk about reading, their different interpretations of the text and critical thinking. Give them a chance to shine in this way and really engage in a dialogue about their texts before we think about the pedagogical choices. There will be a wealth of expertise and experience across the team in terms of what they studied for their degrees and their own interests, so give them the floor and see what develops.
5. Time to reflect
Some people will immediately be enthused by sessions like this and we don't want to discourage that. However, taking some time to reflect, explore different angles and plan how something might work is needed to ensure that things are done well. Some people will need more time than others to reflect on something too. Make it almost a 'cooling off' period so people do have the opportunity to do some deeper thinking and then set a time to come back to explore it. David Kolb describes in detail the Experiential Learning Cycle in his research in 1984 and he outlines the importance of reflection time for all learners to move from abstract idea to experimenting.1 It is important that in order for staff to develop as learners, they are given time to process these ideas through reflection as well as through practical application.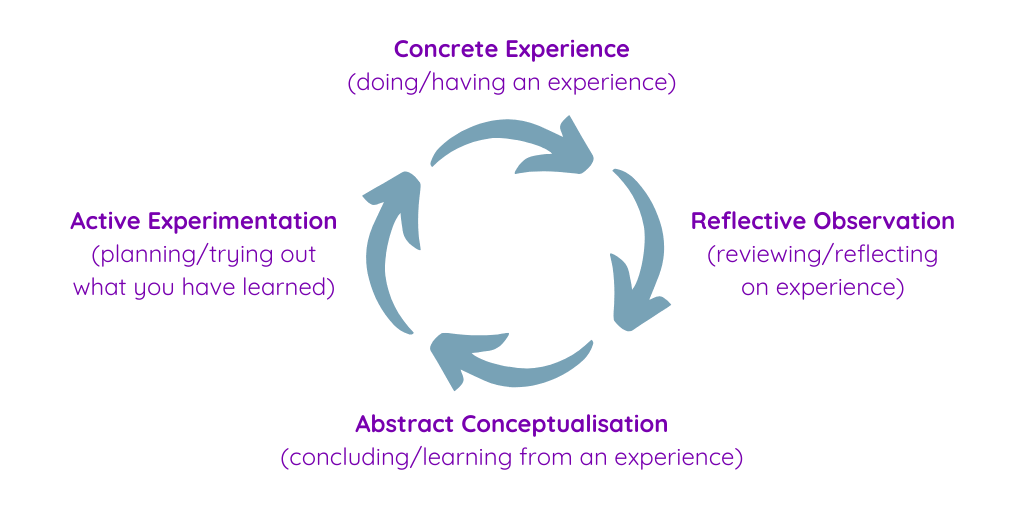 The Kolb Experiential Learning Cycle
6. Apply it
Subject knowledge is easy to embed in your lessons, but of course that depends on the quality of explanation and opportunities we give students to explore it. This is just as important with staff as you can see from Kobl's model above. it is also important to learn new things in small steps, so putting things into practice, especially if replacing existing methods which may have become automatic, needs time, practice and time to refine and reflect again.
During this application stage, small, regular drop ins to support reflection and further dialogue can be useful. This can of course still be done remotely, if we find ourselves in a position where some blended learning is still taking place. Peer review, either by sharing recorded lessons or dropping into live ones can be valuable for both parties and again will help to build a team who are focused on developing at a time where this can be difficult. This could in fact, be the best time for an 'open door' policy as the playing field is much more level in our classes as we all navigate our way through this new situation, regardless of our experience.
Our teaching teams are so valuable, and it is important that we take the time to rebuild them and reconnect with the subject which we all love teaching. Hopefully using some or all of these steps could help us to do just that.
If you would like further details about developing your team, subject knowledge and pedagogy or remote learning, please email Zoe Enser at The Education People.
---