This Week is Anti-Bullying Week
One Kind Word
Anti-Bullying Week is officially from 15-19 November and is led by the Anti-Bullying Alliance. This year's theme is One Kind Word.
Kindness is more important today than it has ever been. The isolation of the last year has underlined how little acts of consideration can break down barriers and brighten the lives of the people around us. This is one of the reasons, that 'One Kind Word' has been chosen as the theme of Anti-Bullying Week taking place from 15-19 of November 2021.
Following the success of the campaign in 2020 – when a jaw-dropping 80% of schools marked the week reaching over 7.5 million children and young people - the Anti-Bullying Alliance (which coordinates the campaign each year in England and Wales) asked over 400 young people, teachers, and parents, what they wanted from this year's Anti-Bullying Week. Again and again, the young and not-so-young told us they wanted anti-bullying work to be about hope and the positive and kind things we can do to halt hurtful behaviour in its tracks.
You can download resources to support your school's involvement with Anti-Bullying Week via the Anti-Bullying Alliance website.
We would love to see what you and your school are doing during Anti-Bullying Week so if you Tweet, do add @TheEdPeople #AntiBullyingWeek
How is The Education People supporting Schools during Anti-Bullying Week?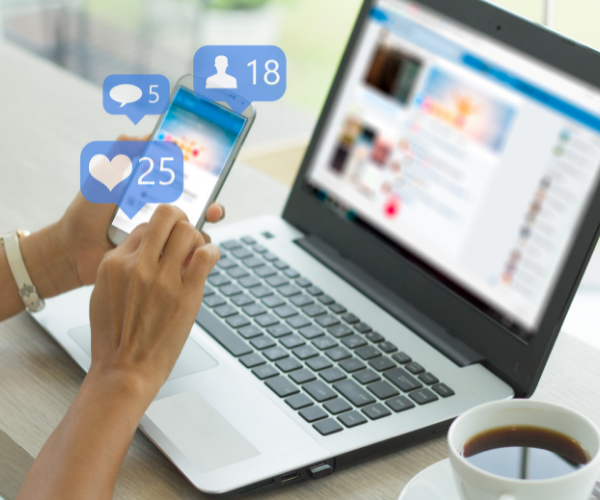 To coincide with Anti-Bullying Week (15-19 November 2021), The Education People's Education Safeguarding Service has just released their first update document for those annual subscribers of their Safeguarding Support Package for Schools - Cyberbullying: Guidance for School Leaders and Designated Safeguarding Leads.

This new resource will support schools in exploring the peer-on-peer issue of cyberbullying, as well as provide guidance to help DSLs to respond to concerns.
Our guidance covers:
what is 'Cyberbullying'?
how is cyberbullying different to 'normal' bullying?
what does the law say for schools?
can schools search mobile phones for cyberbullying evidence?
what is 'Trolling' and is it the same as cyberbullying?
what is 'Digital Self-Harm'?
how should schools respond to cyberbullying concerns involving learners?
what should schools do to prevent cyberbullying?
key advice for learners on how to deal with cyberbullying
key advice for parents and carers on how to deal with cyberbullying
key advice to share with staff to help protect them from cyberbullying
useful teaching and learning resources.
As well as this Cyberbullying document, schools subscribed to the Safeguarding Support Package for Schools can download the Anti-Bullying Policy Template for Educational Settings from their account area. The Education (Independent School Standards) Regulations 2014 provide that the proprietor of an Academy or other independent school ensures that bullying at the school is prevented in so far as reasonably practicable, by the drawing up and implementation of an effective anti-bullying strategy. Our template document supports schools in creating an anti-bullying policy that is relevant to their community and reflects the needs and abilities of learners.
Other helpful resources/information from The Education People:
Embedding an Anti-Bullying Culture - The Diana Award >>
To embed an anti bullying culture throughout a school, The Diana Award can be very powerful. The Anti Bullying Ambassadors programme, which aims to encourage, empower and engage young people to tackle bullying, now operates in 600 schools. Schools that have subscribed to the programme have seen improvements in attendance, attainment and behaviour
What is the Safeguarding Support Package for Schools?
The Education People's 'Safeguarding Support Package for Schools' has been developed to provide schools in Kent and beyond with annual access to cost effective benefits and exclusive content from the Education Safeguarding Service.
An annual subscription to the package will enable school leaders to evidence and make sure their schools' practice is in line with current legislation and requirements. It will also make certain that DSLs (Designated Safeguarding Leads) have a collection of relevant  resources and CPD opportunities to assist them in remaining up-to-date.
Developed in line with national guidance and best practice recommendations the 'Safeguarding Support Package for Schools' is suitable for use by schools throughout the UK.  Specific links for Kent and Medway schools may also be highlighted, where appropriate and possible.
An annual subscription to the 'Safeguarding Support Package for Schools' costs £510 plus VAT (if you use credits, these can also be used to purchase this package). This provides schools with a significant saving compared to purchasing content on an individual basis.
To find out more about the Safeguarding Support Package for Schools please contact us.