The Ways I have been Amazed with Primary Schools this Year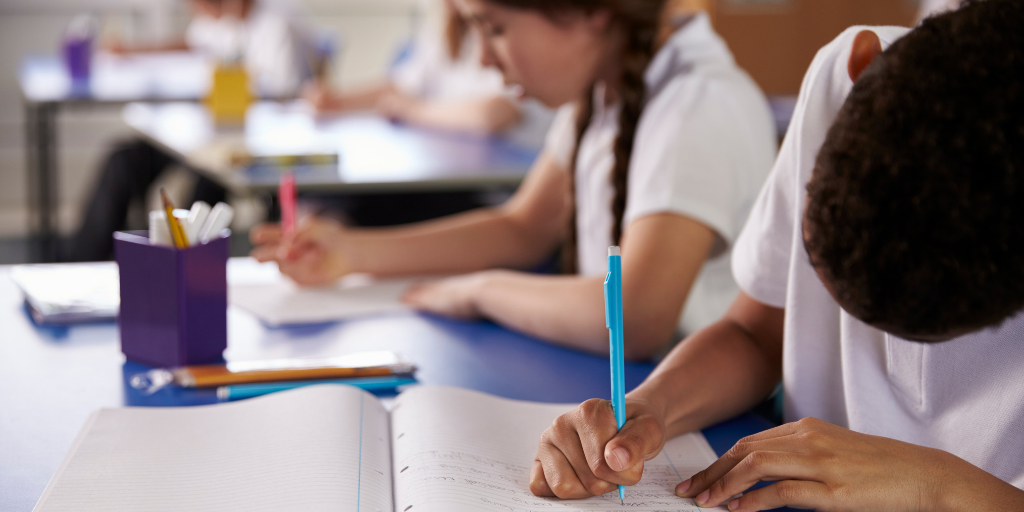 This autumn term has been very different from any I have known. The changes have been great and schools are coping amazingly, despite having to paddle through uncharted waters.
Staff have worked hard and children, in the main, are embracing the full return and the opportunity to see their friends and teachers.
During the summer, schools carefully considered what needed to be taught and all schools had a recovery curriculum ready. Not knowing how children would feel about being back in class, this was a sensible plan. Within a couple of weeks, headteachers were telling me that children were delighted to be in school, they just wanted 'proper' lessons and there were pastoral systems put in place to support any child that needed extra. So the PSHE work for some, understandably in years two and six in particular, was squeezed.
We need to be careful with this though. The world has changed and this has had an impact on all of us. As adults, we are equipped with the vocabulary and the emotional toolkit needed to express our concerns and articulate our needs. Classes might not need the intense work we considered they might have at the start. I think those excellent plans schools had should not be shelved but delivered over a longer timeframe to equip children with the tools they will need in the future to ensure they are resilient learners who know how to monitor and maintain their own wellbeing and support that of others.
Making Adjustments to the Timetable
All schools have had to alter their timetables to some extent and have done so brilliantly. Where it is exceptional, I am seeing leaders thinking carefully about how the timetable supports their curriculum. Shorter English and maths lessons, but more of them, where stamina is an issue. Blocks of time used to pre-teach the day before, effectively ensuring the majority of children are starting from a similar point the next day. More lessons over a day to create space for daily PSHE and outdoor PE whilst ensuring the other subjects of the curriculum are not overlooked.
School Leaders Going the Extra Mile
Teachers and leaders have managed the changes well and all of us working alongside schools recognise this. Ofsted's recent school briefing highlights that nationally heads are doing a lot to support their staff. I have seen countless examples of Kent heads going that extra mile; increasing their teaching commitment to take the pressure off of others, dealing with ever-changing Public Health guidance and putting in place and monitoring systems to keep everyone safe. All of this during what is for many the most challenging time of their career.
Setting Up Online Learning Platforms
Online learning platforms have been embraced in a way most of us did not think possible last year. I was involved in the New Opportunities Fund [NOF] training at the turn of the century when the government put £230m into IT training. The impact was minimal. Twenty years on and the way schools set up and used IT remotely to support learning has been incredible to see, with nowhere near that sort of funding seen two decades ago. Educators are truly amazing people. In schools I am seeing the platforms are not only ready to be used by isolating pupils, but teachers are using them to set and collect homework, ensuring families and staff remain familiar with the technology and explore its potential together. I look forward to being able to share truly innovative approaches over the coming year as I discover more from you all.
I also hope you have the chance to step back and look at what is happening in your school – I'm sure you will see a lot of these positives in your setting.
Strengthening Relationships with Families
The most significant change for me, and the one that will benefit some of our most marginalised children, is the strengthened relationships staff have with their families. Some of our hardest to reach families now have positives attitudes towards school and education. They have a positive human relationship with staff fostered during a challenging time when they needed your help and you were there for them. It is hard to maintain relationships at the best of times but under stress, it's even harder. I know that schools are thinking about this and will make sure they maintain those relationships and that their hard work doesn't unravel. We might never see the impact of this effort, but it will change life stories.
Take-a-Break Meetings
I am privileged to work with amazing schools and heads that are doing incredible work. This is a tough time and you might not see it yet, but the work you are doing is really making a difference to the children you work with every day. Thank you.
School leaders have quickly had to draw on their practical and strategic skills and their emotional reserves to lead their communities in these times. In spite of being surrounded by people, it can often feel like you're flying solo. This undoubtedly takes its toll and you need to be replenished. Make sure you take some time for your own wellbeing; the weekly Take-a-Break meetings can be a good way to connect with others (links below), or if you feel you need more individualised support to navigate these times, contact your School Improvement Adviser.
---