The Education People - NQT Conference 2021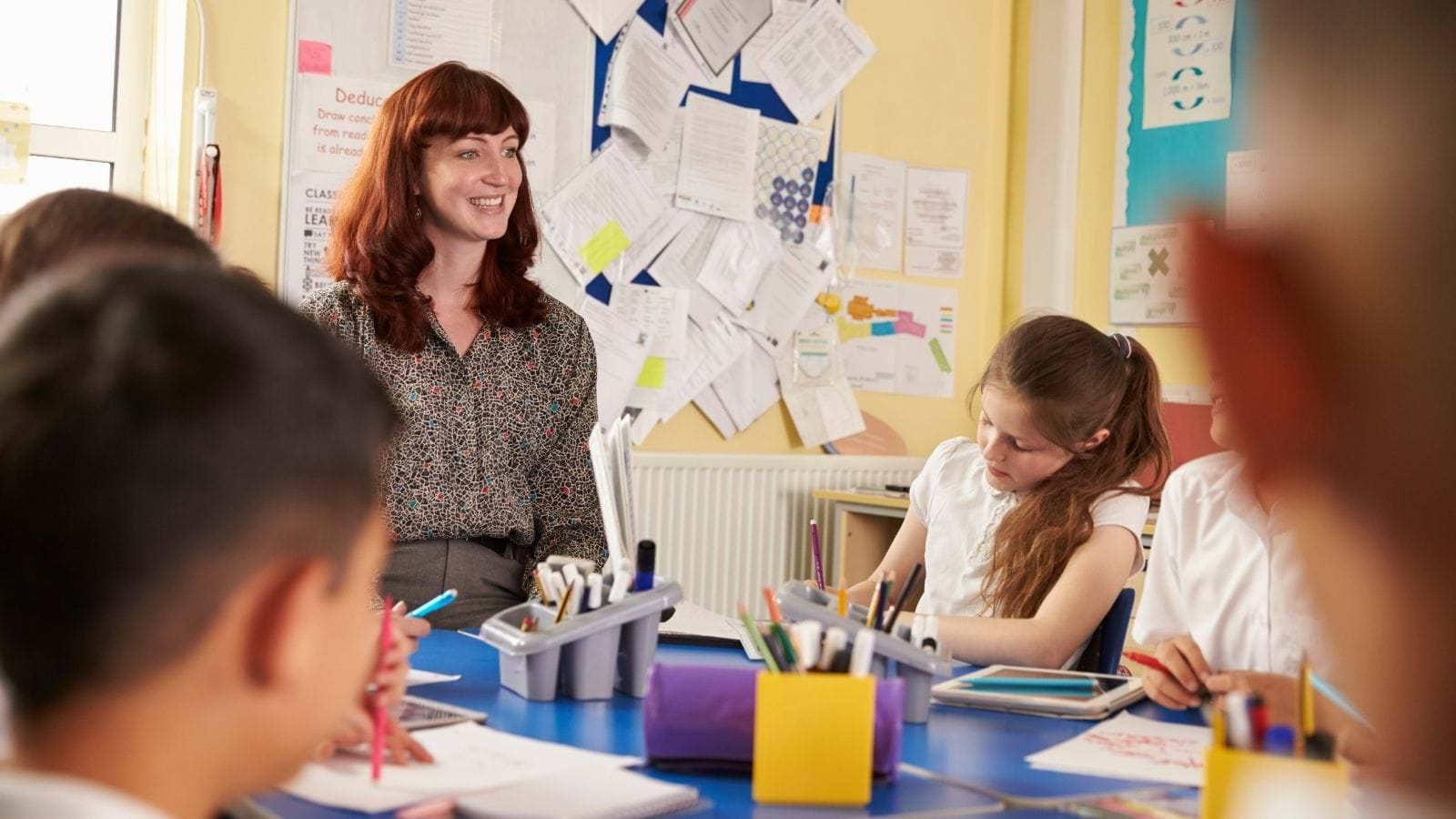 The advisers from our Secondary School Improvement Team are delighted to be involved in The Education People's NQT Conference, beginning on 14 June 2021. The theme of this year's conference looks at how to confidently make the transition from your first year of teaching to the next, and how to go from striving to stay afloat, to really thriving.
The conference runs over four days and includes live sessions from the Executive Headteacher of Passmores Academy, Vic Goddard, of Educating Essex fame, as well as our very own Mental Health and Wellbeing Consultant Kelly Hannaghan.
There are also four recorded sessions available, three of which have been provided by the Secondary Team, however these sessions are suitable for both primary and secondary teachers from a range of different subjects.
Andrew Woods, Specialist Adviser for Maths: Preparing for Learning
Is it possible to contain learning in units of time? Does it fit neatly into lessons and schemes and units or is there another way to view it? How can this shift in perspective help us to make the most of the learning opportunities we give our students?
It is easy to fall into the cycle of planning lessons and isolating content within a scheme of work. They can become silos of knowledge which don't recognise the need for long term planning and learning. But as you continue to develop your sophistication in teaching and learning, your perception of what the curriculum is widens and its implementation changes as a result.
Within this session Andrew will explore the considerations when preparing for learning across a topic in the longer term as we, and our students, journey through the curriculum. He also explores and reflects on the research around effective formative assessment and responsive teaching and considers how these theories and practices can be implemented within the broader context of long-term learning.
Zoe Enser, Specialist Adviser for English: Knowledge in English
The idea of a knowledge rich curriculum has become a real focus over the last few years and with the arrival of the Ofsted Education Inspection Framework (EIF) in 2019 attention has turned to what this means for our curriculum in different subjects and phases. The discussion around this is a healthy and positive one which really challenges us to consider the knowledge our students need to be successful both in education and beyond. In this session Zoe explores how this debate resides within the English curriculum and what we mean when we talk about knowledge.
She also looks at what different types of knowledge means for our students, especially when tackling reading tasks both at KS3 and KS4 and how thinking about knowledge, might shape the way we work with our students in this subject.
If you would like to explore some of these ideas in advance, you can read about it one of Zoe's previous blogs below:
Zoe Enser, Specialist Adviser for English: Making Use of the Evidence
Making the best use of research and evidence in teaching is an important area to consider, especially as you begin to develop as a practitioner and explore what might work best in your context. However, there are few absolutes in the world of education, and this can make it hard to know which evidence to turn to, especially when considering making changes to your practice. So how can we make the best use of the wealth of information that's out there?
In this session Zoe explores the issues, pitfalls, but most importantly, the benefits of taking a critical approach to evidence. She also explores what different types of evidence there are and what questions a busy teacher can ask to help them navigate their way through the wealth of evidence and research to support both themselves and their students.
For more information or to sign up to the conference please follow the link below:
NQT Conference 2021 - What to expect in your second year of teaching?
Stay up to date with our blog posts by signing up to receive updates!