Safer Internet Day 2023 - Education Resources for Schools and Families
Estimated Reading Time - 4 mins
Tuesday 7 February 2023 is Safer Internet Day 2023 and this year's theme is 'Want to talk about it? Making space for conversations about life online.'
Coordinated in the UK by the UK Safer Internet Centre, this celebration sees thousands of organisations getting involved to promote the safe, responsible and positive use of digital technology for children and young people.
The Education People's Kent Children's University and the Online Safety Team from the Education Safeguarding Service have worked together to put children and young people's voices at the heart of the day and we are encouraging all young people to shape the online safety support that they receive.
That is why The Education People is joining the UK Safer Internet Centre in asking parents, carers, teachers, government, policymakers, and the wider online safety industry to take time to listen to children and young people and make positive change together.
This year the UK Safer Internet Centre is hoping to answer the following questions.
What issues really matter to children and young people?
What changes do they want to see?
How can we all work together to advocate for them moving forward?
With a school's help, Safer Internet Day 2023 can be a springboard for conversations that shape how we talk about and respond to online issues, not just for one day, but throughout the whole year.
To support schools, youth groups, police services, libraries, families and wider run community groups, the UK Safer Internet Centre has created Safer Internet Day educational resources.
The engaging free to download resources are tailored for 3-18 year-olds and have been designed to put children and young people's voices at the forefront of the campaign, encouraging them to help shape the future of online safety support.
Tailored for each key stage, the education packs include lesson plans, assemblies, posters and other quick activities. You will also find related top tips for young people, as well as parents and carers on this website.
Educational settings are encouraged to download the relevant resource area of the website to find a guide to using the pack, lesson plans and accompanying slides, assembly, activities, things to share on social media, and further guidance for educators.
As well as age-appropriate resources, you can also find a whole host of other resources on the Safer Internet Day website. These include:
Half-Term Safer Internet Activities for Children and Families
To help schools promote safer internet messages to families, beyond Safer Internet Day, the Education Safeguarding Service's Online Safety Team has worked with Kent Children's University to produce a #SaferInternetDay Challenge pack for children, aged 5 to 14.
This pack contains 10 key challenge activity ideas, as well as useful resources for children, schools and families to access. The Challenge will run until the 31 March 2023 so there is plenty of time to get involved.
The Safer Internet Challenge launches with schools and families today and you can find the resource here so why not send the activities home to your parents/carers next week so families can get involved during the half-term break.
Young people who are part of Children's University can earn a varying number of Learning Credits for each activity completed outside normal school time.
Share Your Safer Internet Day Stories With Us
We encourage DSLs and staff working with children and young people aged 3-18 in educational settings to share their Safer Internet Day events, displays or activities using the hashtag #SaferInternetDay!
Don't forget to tag @UK_SIC and @TheEdPeople into any posts you share.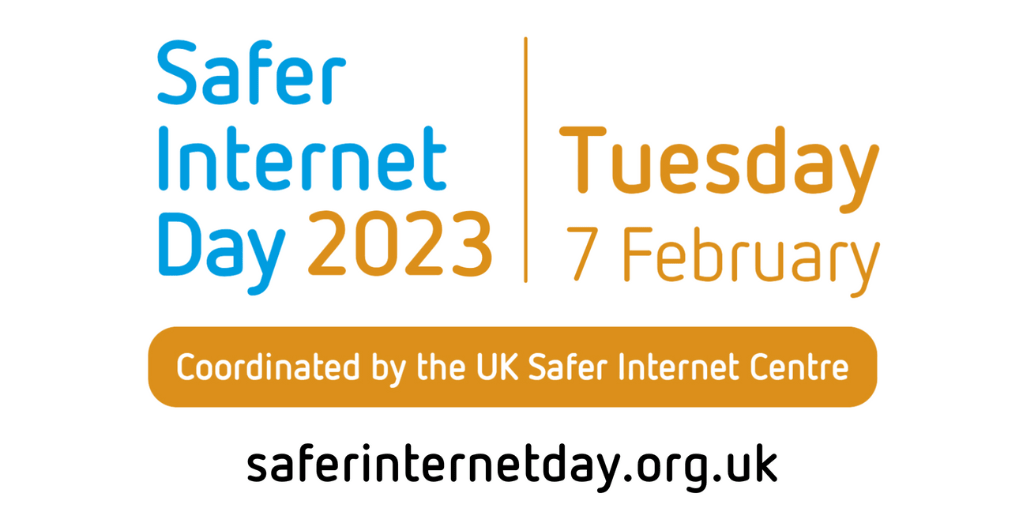 Notes - About Safer Internet Day
Over the years, Safer Internet Day has become a landmark event in the online safety calendar. Starting as an initiative of the EU SafeBorders project in 2004 and taken up by the Insafe network as one of its earliest actions in 2005, Safer Internet Day has grown beyond its traditional geographic zone and is now celebrated in approximately 170 countries worldwide. From cyberbullying to social networking to digital identity, each year Safer Internet Day aims to raise awareness of emerging online issues and current concerns.