PACE - Parents Accessing Childcare and Employment
In November, a small group of early years and childcare managers visited Antwerp, Belgium, to observe how occasional and flexible childcare is offered to parents.  During their trip they visited two centres and had the opportunity to speak to centre managers and observe practice.   This group of Gravesend providers have been proactive and reflective in participating in the PACE pilot research project to trial innovative ways of supporting parents' confidence in childcare and their routes back to employment.  

So, what is PACE?
PACE is a European funded project aimed at supporting parents who want to take steps towards employment through access to suitable childcare options.  This project involves working with twelve partners from the Netherlands, France, Belgium and our colleagues in Brighton and Hove.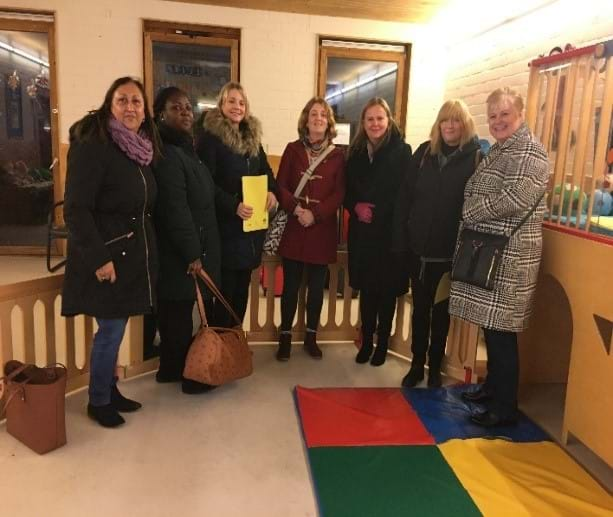 The managers from the following settings found the experience very positive and informative and have started to think about how they can offer flexible and occasional childcare in their settings.
Christchurch Pre-school
Culverstone Kindergarten
Little Explores
Bright Beginnings
Childminder.
The project is run in partnership with children's centres and Jobcentre Plus and represents an important step in improving the lives of families in Gravesend.
We will be presenting our findings from the pilot in the summer.  If you are interested in further information please contact:

Naresh Katnoria, Project Manager
PACE Project, Parents Accessing Childcare & Employment
The Education People
Worrall House
30 Kings Avenue
West Malling
Kent ME19 4AE
Tel: 03000 418 040 l Mob: 07813 633 994