Outstanding Grade not Possible without SEND Inclusion say Ofsted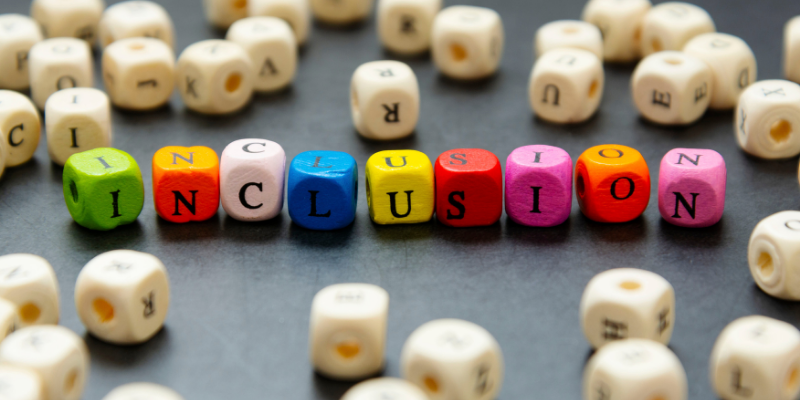 Having started my role at The Education People as a Specialist Lead Adviser for SEND in secondary schools at the beginning of September, the thought of writing my first blog that has quite honestly terrified me. What do I write about? Will anyone find it interesting? Then after much deliberation I thought it would be useful to have a look at what Ofsted are saying about SEND.
I recently read an interesting article by Tanya Terrero and Nick Whitaker (Specialist adviser for SEND, Ofsted) in which Nick explains Ofsted's new way of reporting on SEND provision in education.
As we all know the new framework means that inspectors will be looking at the substance of education in greater depth, but significantly inspectors will be considering the substance of the education that SEND pupils access. Curriculum is absolutely key.
In the article, Nick Whittaker identifies that Ofsted reports will say whether pupils with SEND can make the most of the curriculum that they are offered. He goes on to give an insight into some of the key questions that inspectors may ask senior leaders, teachers and pupils:
Are all pupils being given the support they need?
Or are teachers trained to help them?
Do decision leaders have the same level of ambition for all pupils?
Is the school's curriculum responsive to their different needs, starting points and aspirations for the future?
This ties in with recent conversations had with colleagues in schools, who have actually been inspected under the new framework and shared that this was unequivocally the case. Inspectors were focused on what was going on in the classroom for SEND and exploring widespread curriculum. Not necessarily how well particular groups were doing in specifically targeted interventions. That's not to say that interventions are no longer valid, but it is illustrating that providing SEND pupils with the opportunity to have positive outcomes is deeply rooted within the classroom. The framework, I believe, encourages schools to ensure there is a collective consciousness about wider impact and wider knowledge and understanding for SEND. Which we all know will have a positive impact on outcomes. Fundamentally for a school to be outstanding it must be inclusive. And it is important to point out that inclusivity is not only pupils with SEND. There are great examples within recent OFSTED inspections, but I have selected one which highlights this:
'The ambition and quality of the curriculum ensures that disadvantaged pupils achieve well. Leaders use their research and training to remove the barriers to learning that some disadvantaged pupils face. The proportion of disadvantaged pupils entered for the English Baccalaureate is much higher than the national average for all pupils. Leaders are uncompromising in their ambition for pupils with SEND. They are meticulous in ensuring that all staff meet the precise needs of every pupil. Pupils with SEND are fully involved in all aspects of school life, including the vibrant range of enrichment activities offered by the school.'
The focus on SEND by Ofsted is further supported by the inclusion or base end section in the Ofsted parental survey a clear indication that all views are being taken seriously in relation to this topic. As a school leader and SENCO these changes give weight to the work that has long been going on in schools but also in supporting that wider school culture.
So, what does this mean going forward? To say it's been a weird year is an understatement of huge proportions, but for many it has also been an opportunity. The process during COVID-19 of identification and supporting vulnerable learners. Supported by a drive to ensure people's needs are met have been brought to the forefront of the public consciousness. There has never been a better time to reevaluate and develop curriculums and structures whilst taking what is a real opportunity to ensure that SEND is no longer second rate behind curriculum areas. A chance for SEND to no longer be trying to stand on the shoulders giants but to become one.
Find out more
To find out more about the work we do to support we provide to schools and SEND students, please visit our Secondary School Improvement page.
---