New Report into exposure and impact of pornography on young people
Today the Office of the Children's Commissioner for England, the NSPCC and Middlesex University are launching a new report, '…..I wasn't sure it was normal to watch it…..'  A Quantitative and Qualitative Examination of the Impact of Online Pornography on the Values, Attitudes, Beliefs and Behaviours of Children and Young People'.
Research has been conducted with over 1000 young people, aged 11-16, exploring their exposure to pornography and feelings towards it, as well as the impact of pornography upon their wellbeing and attitudes.
Key findings include:
Of the sample, over half had been exposed to online pornography, with almost all (94%) of this group having seen it by age 14.  Worryingly, they are as likely to have been inadvertently exposed to pornography (e.g. via a pop-up), as they are to have actively searched for it.
Pornography can give young people ideas about the type of sex they want to try: 42% of 15-16 year olds said that pornography has given them ideas of sexual practices that they would like to emulate.
Pornography may have a desensitising effect on young people: whilst many young people reported feeling shocked or disgusted after initially viewing pornography, an increasing number experience arousal and excitement the more that they view.
Just over half of boys (53%) believed that the pornography they had seen was realistic compared to 39% of girls.  A number of girls said they were worried about how porn would make boys see girls and the possible impact on attitudes to sex and relationships.
Only 13% of young people have taken a topless picture of themselves and 3% a fully naked picture. However, 50% of these young people have sent the photo to someone else, and of this group 35% have sent it to someone that they do not know.
The NSPCC have some useful graphics which may be helpful for schools to share and discuss within their communities.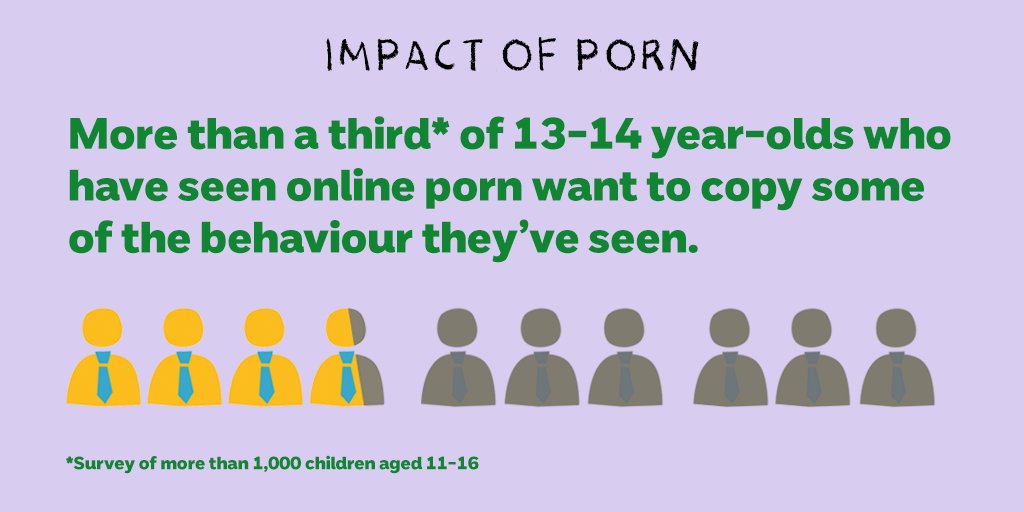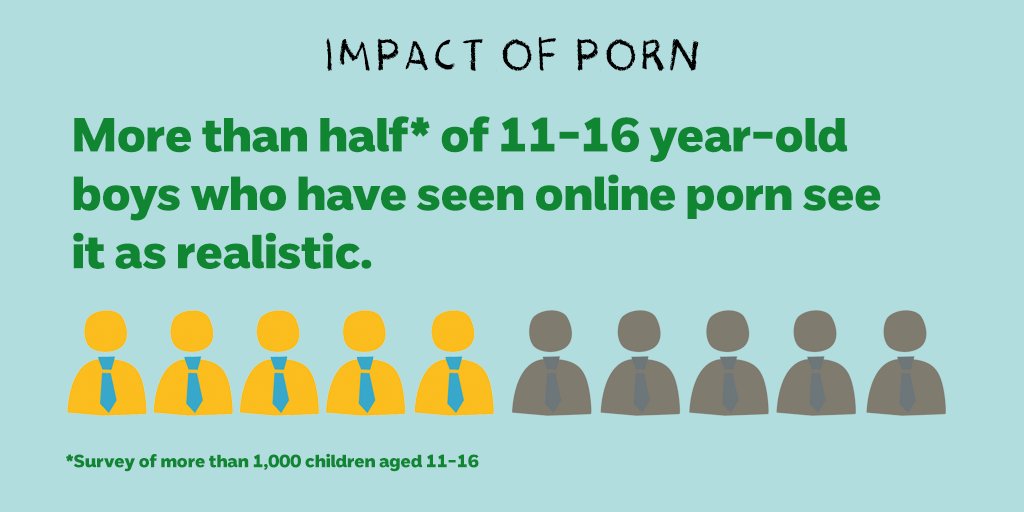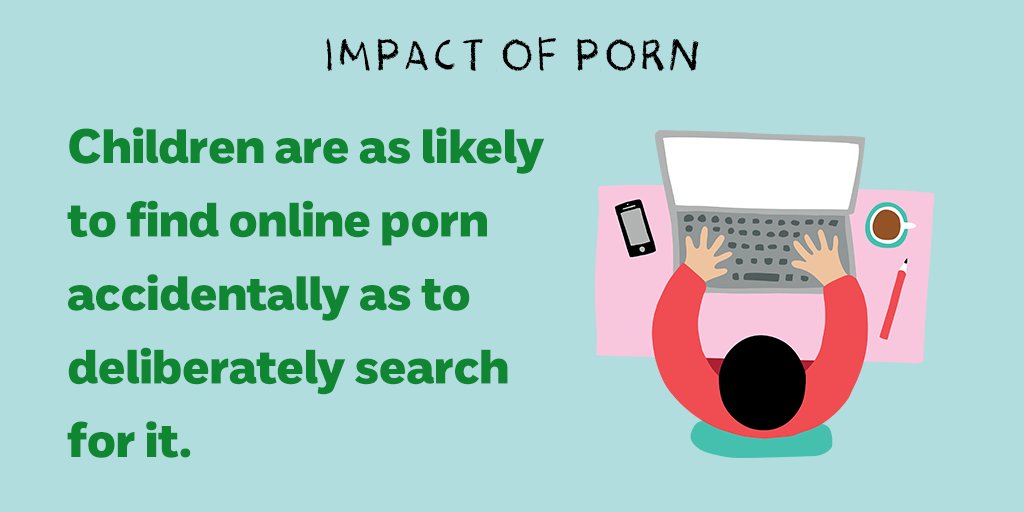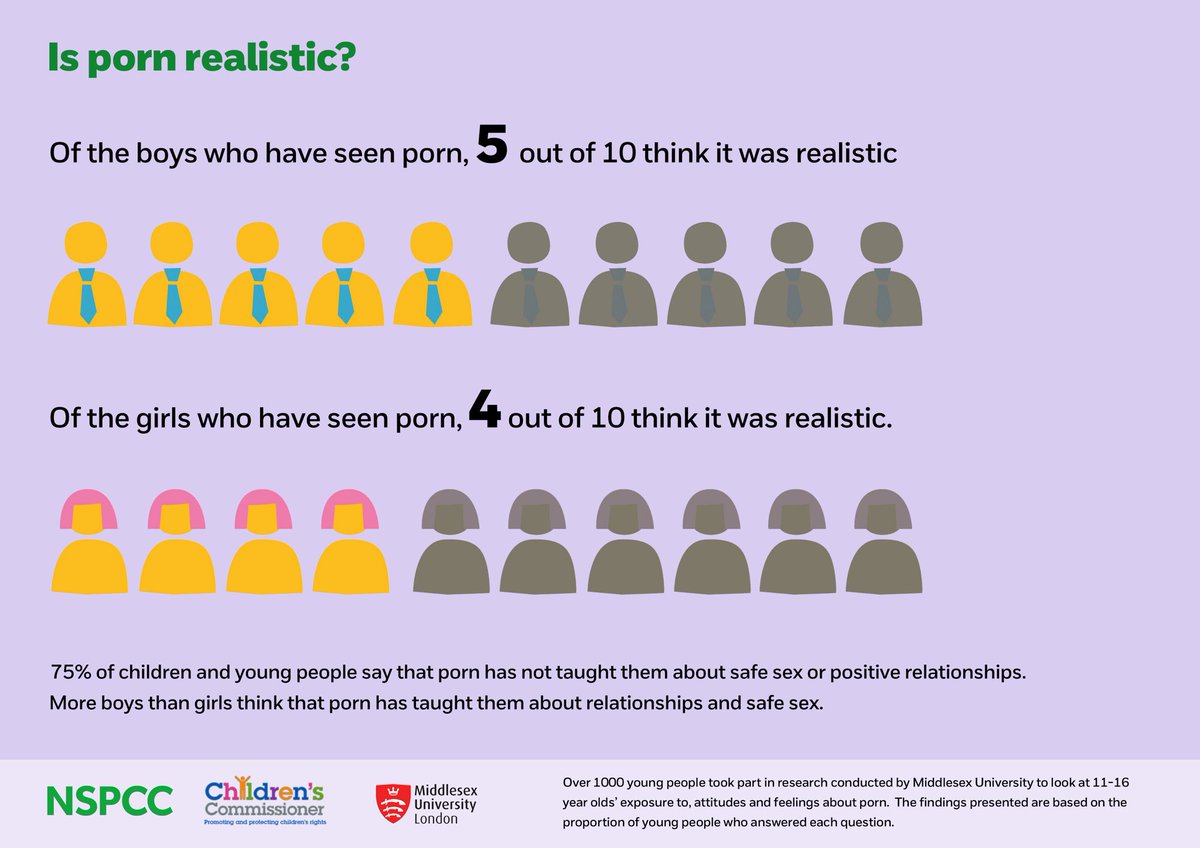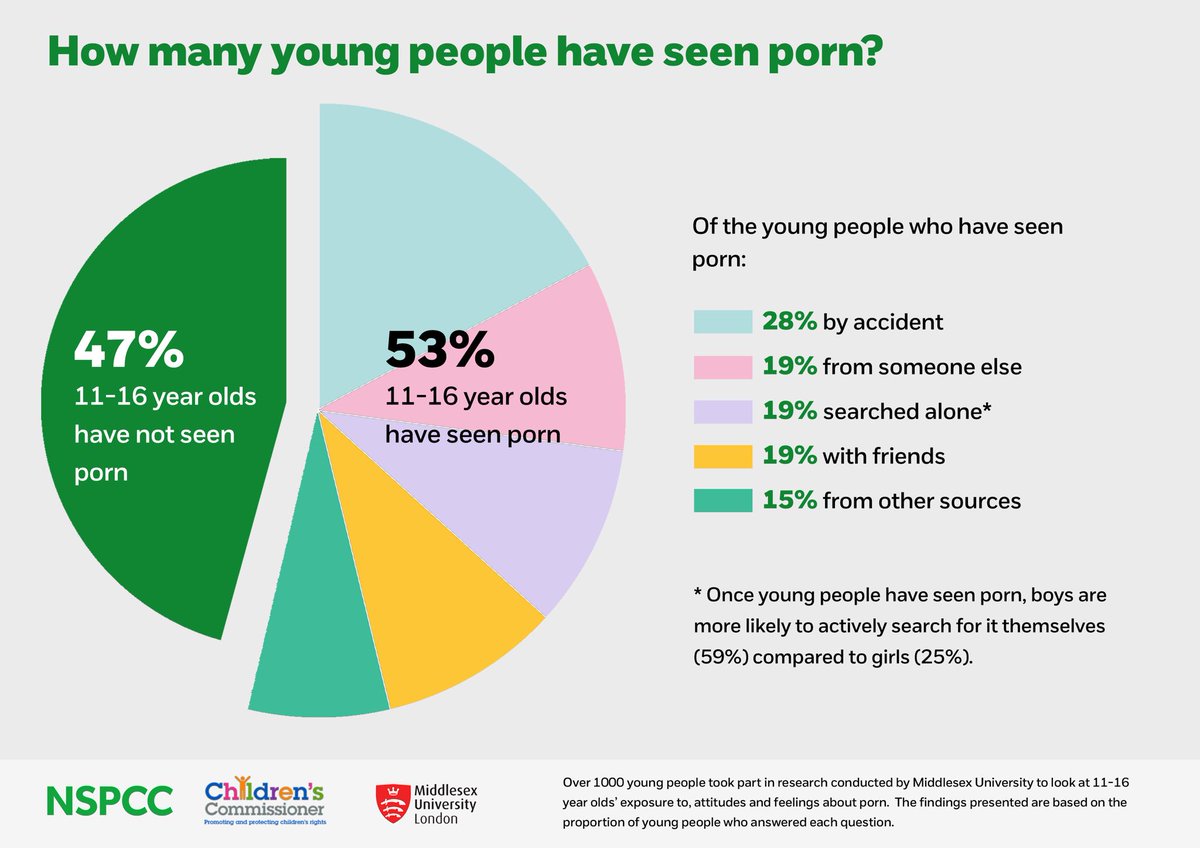 Useful links to resources to use and share with parents can be found here.
This report represents the most comprehensive study, looking at children's attitudes towards pornography and sexting, and schools may find it helpful when looking at their SRE curriculum and to create discussion and debate.