Managing Learning with the Potential of School Closures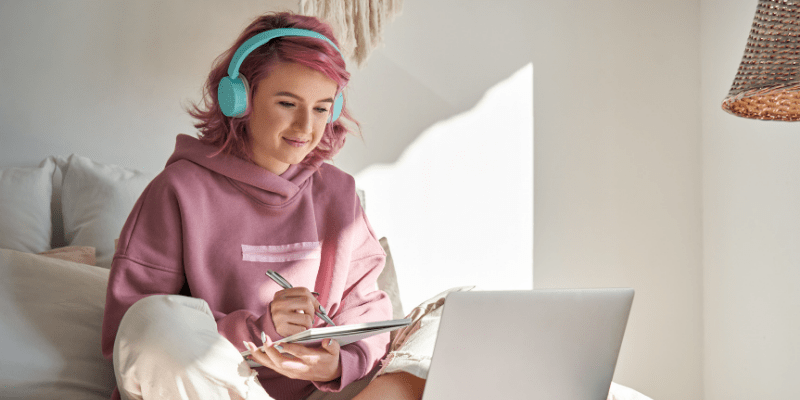 Whilst we are enjoying the full opening of schools, my colleague felt it was time to spend some time on thinking strategically about our next steps - how to manage learning should we need partial or full closure of our schools. As much as we want to avoid this, there are inevitably going to be times when groups of students or individuals will need to be at home, so now seemed a good time to explore the possibilities and to build on some of the effective new practices we have developed over the last few months.
The main focus of the session was therefore blended learning and we discussed how we could refine the processes we have developed to ensure that all students could continue to learn regardless of their situation.
We began with some reflection on what had or had not worked during the time schools had been closed. Even within a small group of schools there was a range of different practices, with some schools having used google docs, others using a booklet approach and others still drawing on Teams. There are also a number of products out there which people had been using to good effect, such as SENECA and GCSE Pod.
Regardless of the approach schools had taken, one thing that kept coming up was the idea of how do we motive and support students to be able to engage in the learning and make progress? When we no longer have the students sat directly in front of us, for all or part of the week, how can we still ensure that they are not just logging in but stepping up?
There were some really interesting ideas which came out when students were involved in live lessons using Google docs. Here the teacher had been able to virtually 'sit' with a student who needed support and guide them by adding some written pointers or modelling what they needed to do next. This was of course incredibly powerful and just what we would do with students in our classrooms who may be struggling. It will be interesting to see how others may be replicating a similar process with their systems.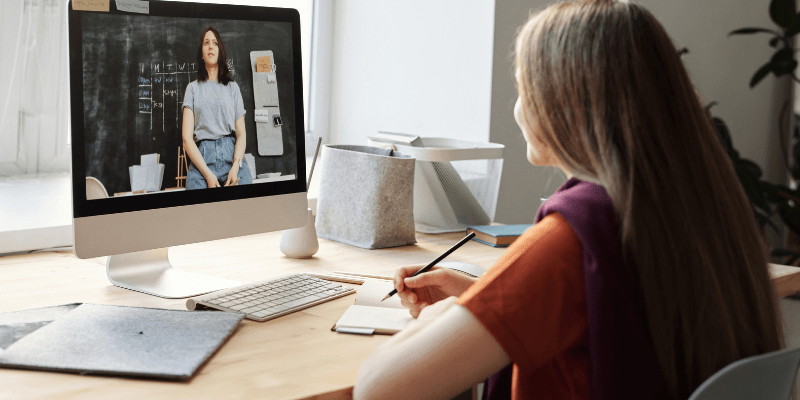 Modelling became something which was even more important during lockdown and allowing the abstract concepts our students are grappling with to become much more concrete. They can literally see how it works. Live modelling, exemplars which are broken down for students to see the stages and the thinking underpinning the work and examples which they can check against their own work, were all powerful ways to ensure that students were less likely to become stuck and more likely to continue to work on a challenging task.
The other thing which has become even more imperative is the quality of the explanation we are giving. Even if most of our communication is via email, we need to check really carefully that we are breaking things into steps and stages and illustrating the points carefully, using images or diagrams to support this where appropriate. Even a simple slow chart or a bullet list may be easier for students to follow than a more prose style or written instructions. One of the most common complaints I saw on Twitter during lockdown from teachers was the students not reading or understanding even the most simple instructions- to save us time and frustration we need to try to make it as clear as we can first time round. This will in turn also help with motivation as for every student who asks for clarification there may be at least one other who doesn't ask. If they don't know what we are asking of them then the likelihood they will complete the task decreases.
This brings us back again to the topic of effective instruction and how we can ensure that we are doing this not only in the classroom but in whatever blended approach we take. The need for those small steps to avoid cognitive overload, especially when the environment students are working in may be filled with distractions, are even more important as are the scaffolds we provide for their work. If we want students to be able to complete tasks and for meaningful learning to happen, we need to give them opportunities to access similar levels of support as we would give to them in the class. This is tricky, but again the models, sentence starters, or planning structures can be incredibly useful. These should help students to be able to complete tasks without additional support and we should not be afraid to keep them in place until they are really ready to step away from them.
As well as exploring the ideas around effective instruction, we also considered adaptations to the curriculum. This is something many have spent a great deal of time considering so once again thinking about focusing on the core knowledge (what do they really need to know before they can move on) and what they need to be able to do with it. This means we still need to continue to refine our curriculum, ensuring that we are focusing on those threshold ideas and are building in opportunities to ensure that these have been well understood. Formative assessment opportunities to check that the most important information has truly been retained should continue to be part of our day to day practice, wherever the students may be based.
During the session we were also joined by Michelle Stanley, who is the Lead Education Adviser for Kent County Council. She came along to explain some of the excellent opportunities which are being presented through a collaboration with the Education Endowment Foundation, called the EEFective Kent Project. This project aims to brings some research informed practices to the schools of Kent to support in ensuring excellent opportunities are available for all students. Specifically for English, they are offering Reciprocal Reading, something which those of you who came to the Pixl conference in February will have heard about from Chloe Woodhouse, and Switch on Reading, an intervention designed for upper primary and lower secondary students. There are also a number of projects which are relevant to the whole school such as Formative Assessment, using the Dylan Wiliam approach, and Philosophy for Children, which considers aspects of dialogic teaching to develop learning.
As always, I learnt a huge amount exploring these ideas with colleagues and once again, I am in left in real admiration for all you are doing to provide the absolute best for the young people of Kent.
---