Making the Most of the Summer Holiday!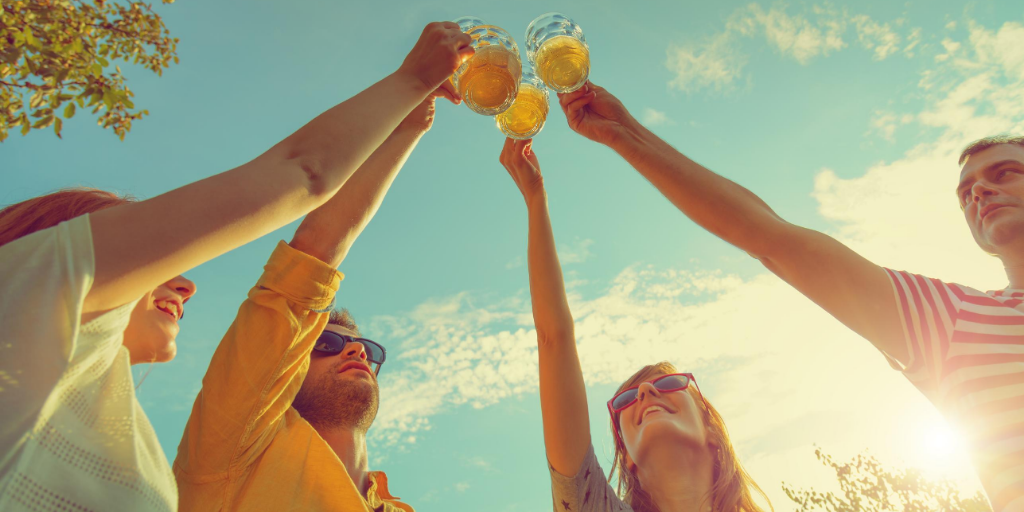 Congratulations to all the teachers who have reached the end of an academic year like no other. Any end of a year, but especially a pandemic year, can be a mixture of emotions with tears of sadness, saying goodbye to colleagues and students (or not having the chance to), but also the joy of having the prospect of time to unwind and relax.
"For to fail to plan is to plan to fail" - said every mentor to their trainee.
I certainly don't want to pretend to tell anyone what to do during their hard-earned holiday, but I think it can be helpful to go into the summer holidays with a plan. The reason being is that can provide some structure and direction to that sudden boom of extra time, which can so easily be whittled away.
I have known of a few teachers who go into hibernation for the first few weeks of the summer - it's just them, their Xbox and JustEat. For others, they embrace the freedom of just bobbing along each day and seeing where it takes them and being spontaneous. Others might not have that luxury with home commitments and family to look after that rival the demands of any full teaching day with CPD tagged on at the end.
But sometimes the summer holiday can be a lonely time for teachers. I've lost count of the times I've tried to watch a Netflix series with my wife. The first challenge is finding a program that suits both our tastes and then having to wait to have an evening where you both can watch it. It can be frustrating since you are reliant on someone else' schedule, when all you want to know is what happened to the Tiger King! I know when I had my first few summer holidays, I was really looking forward to spending time with friends – but it hadn't dawned on me they were all still working!
This is where making a plan can help. I am the type of person who loves organised fun: board games, quizzes, traditional birthday party games. In this organised way I find I have more fun. I think it must be the comfort of knowing there are rules and that there is purpose.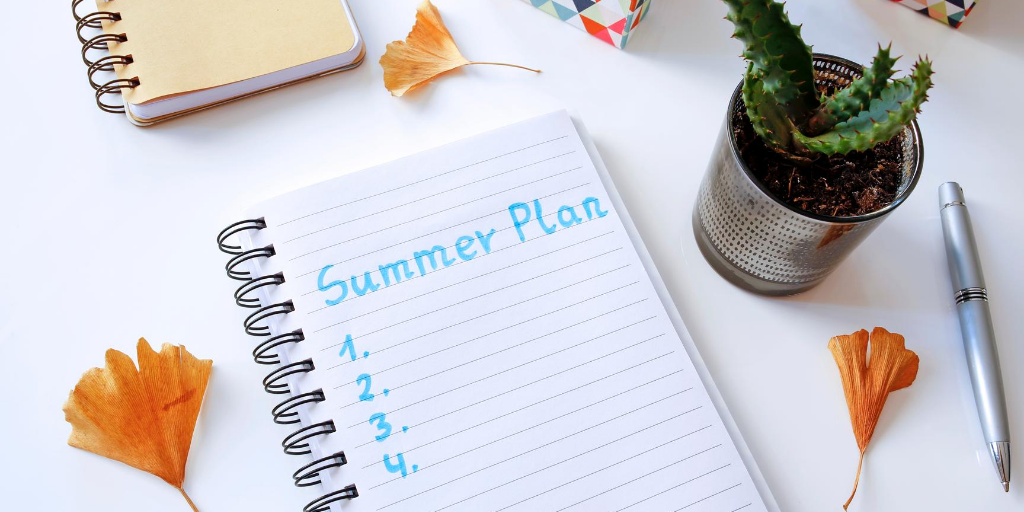 Start with some Goals
I would always start by identifying some things you want to achieve – some goals. You can be ambitious since often easy goals do not have the same level of satisfaction of being completed.
I think it can be helpful to divide up your goals into three. Goals for relationships, hobbies and work.
I would often start my summer holidays with a list. A list of all the jobs/tasks I wanted to achieve the time September rolls around. I think this can be a helpful activity, providing you put in some realism and prioritise that list. However, I have found you have to put them somewhere where you will see them regularly.
If it helps, I'll share with you some of my plans for this summer.
Relationship Goals
Date night with my wife. We have lost this during lockdown and having a 6 week old, so I am aiming to re-establish this.
I have twins and getting time with just one of them is difficult. I'm planning at least once a week for some individual attention for each of them by taking them out.
Meet some new people through joining clubs. We moved recently so hoping to make the most of the reopening of our town.
Hobbies/Interests Goals
Taking up sea swimming
Painting the outside of my house (I find this kind of thing fun)
Take more photos of family outings.
Professional Goals
Research best practice of manipulatives
Sort and organise my computer files
Read 'Mathematics Mastery' by Mark McCourt and 'Making Every Maths Lesson Count' by Emma McCrea.
Finding the Balance
Making the most of the summer holidays is important, but so is relaxing. It's important to consider a balance. Sometimes, I have often looked back on my summer holiday with frustration with my lack of productivity. But this could often be reframed as a positive.  This often means I have had more time for my family and friends, who most of the year get the last bits of me after a day of teaching. I hope that when you look back on your plan in September you too will be frustrated with your lack of productivity. Because, if the pandemic has taught me anything, it's your family and friends that matter most. Enjoy them this summer - with or without organised fun.
---