Kent Early Years and Childcare
Threads of Success
Improvement and Achievement Award Ceremony
Wednesday 20th November 2019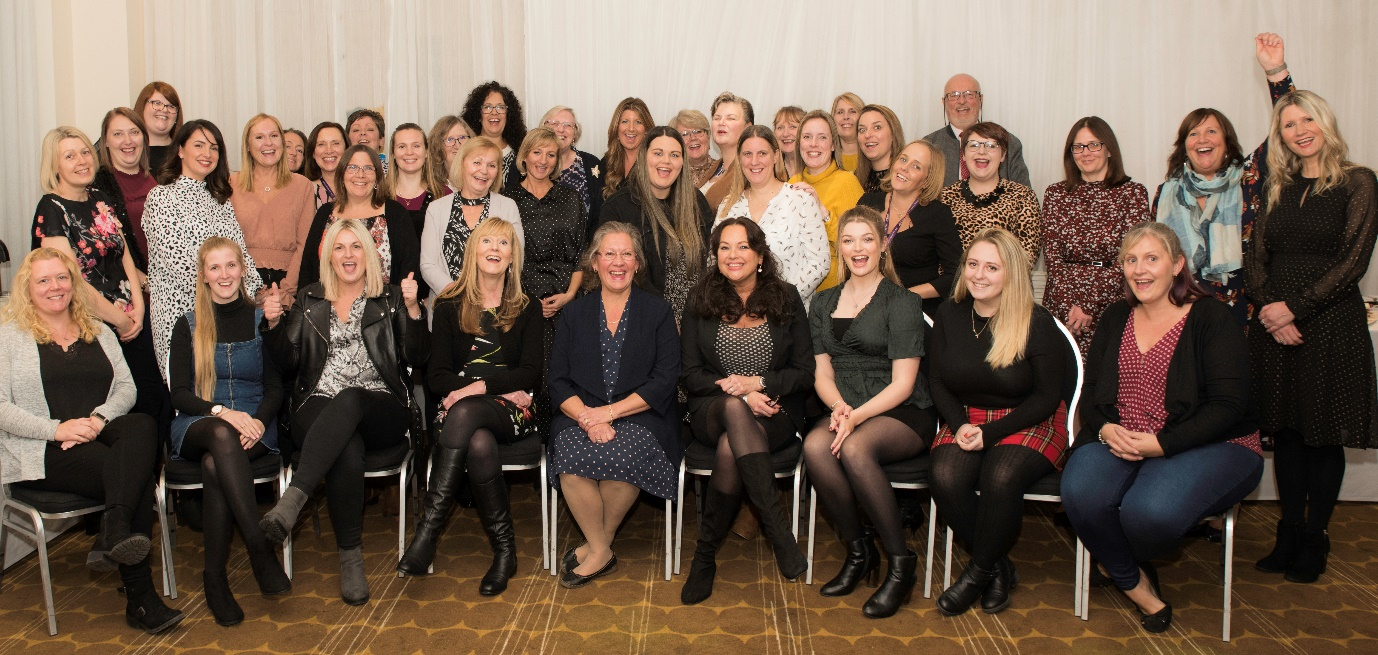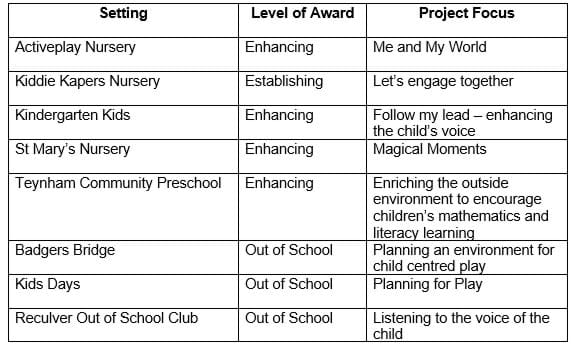 In November, five early years providers (nurseries and preschools) and three out of school providers across Kent were honoured with a prestigious Threads of Success Improvement and Achievement Award.
The award principles are to:
Further enhance the quality of education
Strengthen leadership for learning
Support an effective and robust self-evaluation process
Further improve outcomes for children and families.
In order to support the principles settings were required to undertake an action research project to demonstrate:
A drive towards excellence in practice
A focus on robust and effective self-reflection, evaluation and continuous learning
High levels of provider ownership and autonomy, embracing the whole staff team
An uncompromising approach to inclusive practice and equality of opportunity
Collaborative working between all providers, children and families.
The awards, presented by Jane Nolan, Improvement and Standards Manager for The Education People in Early Years and Childcare, took place at the Holiday Inn Coniston Hotel, Sittingbourne and recognised the commitment of those undertaking the award. Jane commented:
"The standards this year were exceptionally high. All submissions demonstrated significant impact on the quality of teaching and learning, as well as very strong evidence of family involvement and high levels of staff engagement and teamwork".
Please click on this link to find out more about the new Inspirational Practice in Early Years and Childcare Award.
This award is open to early years and childcare providers, including maintained, academies and independent nurseries.