Join us in the quest to find giant sunflowers!
We're inviting students and teachers the chance to rise to the challenge this summer.  Early Years settings, primary and secondary schools in Kent, Medway, Bexley, Sussex, and East Anglia are invited to take part in Ted's Big Sunflower Competition.
We're running the competition in partnership with children's educational charity Inspire Schools which will supply free packets of seeds to your school or settings on a first come, first served basis.
All you need to do is plant the sunflower seeds on your school or setting's site and nurture your plants until they're sky high! Photographs of the fully-grown flowers – with an adult or child standing alongside to show the scale – must be submitted before the deadline of noon on Monday 16 September 2019.
Schools have until Saturday 1 June 2019 to complete an online enquiry form to request a free packet, subject to availability, or you can use your own (just make sure they're giant sunflowers to have the best chance of winning!). Any enquiries received will also be sent a digital copy of the competition logo to use on the school or setting's website and newsletters.
We are also exhibiting at The Schools and Academies Show London 2019 at The ExCel on 3 and 4 April where you can also collect a free pack of sunflower seeds.  Register for your free place today and visit stand 50 for more information.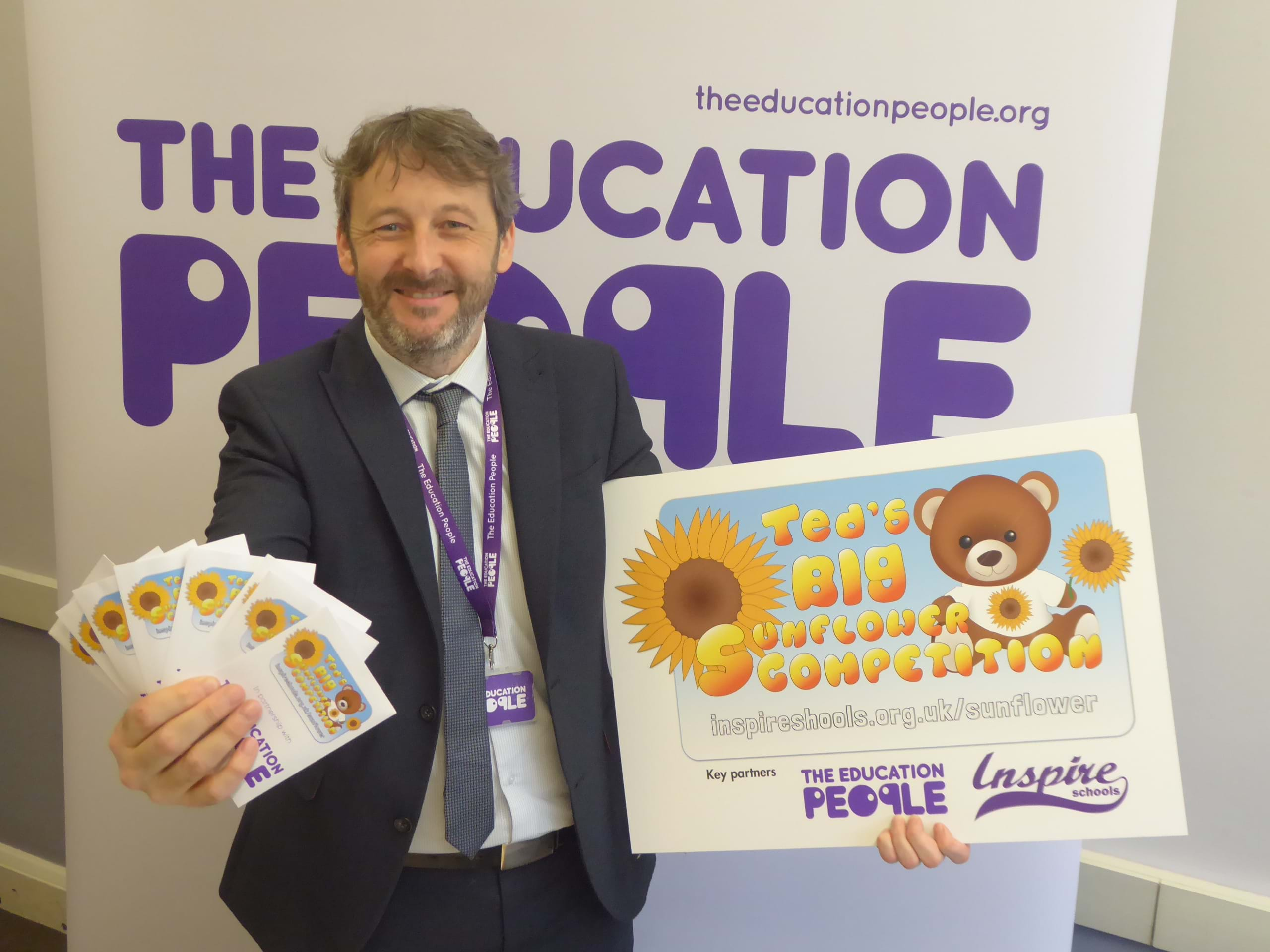 Photograph entries must be emailed to [email protected] by noon on Monday 16 September 2019 along with the name and town of the school and names of people in the pictures.
The best photographs will be displayed on Inspire Schools' fun blog www.PhilAndTed.co.uk featuring Phil Gallagher of CBeebies' Mister Maker fame and his best friend Ted the Bear.
Winning schools will receive staff training support donated by The Education People, which provides a full range of education services from early years to young adults.
The winners will also go through to the annual Green School Awards for an extra chance of recognition.
Families can join in the fun and submit photographs of sunflowers in their gardens at home but are not eligible for the free seeds.
To find out more, or request a free packet of seeds, visit www.InspireSchools.org.uk/Sunflower