GCSE Results 2020: Information, Advice and Guidance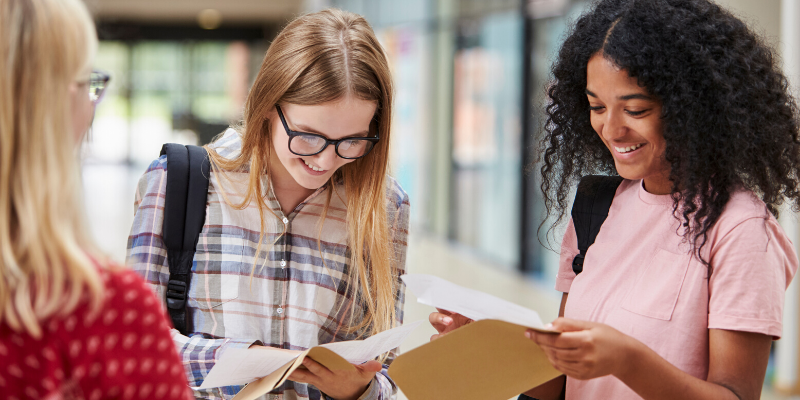 This has been an unusual year due to COVID-19 (Coronavirus).
If you do know what you're doing in September, we would really appreciate you taking the time to let us know your plans by completing this online form. Please us this reference number: BPGRD20.
If you have not already, please start making plans for September. This will make the time after you get your results less stressful. You should think about what you would like to do if you get the results you're expecting and what you could do as a backup plan.
There are plenty of places where you can find information on what is available. This web page will tell you where to look and who to contact, no matter where you live in Kent. We are currently working hard to bring you localised information and this will be available here soon.
Alternatively, all sixth form and college courses in Kent are promoted on the KentChoices website where you can apply directly online.
There are still a few weeks until the end of term to contact school sixth forms to discuss their courses and application process. The colleges will be open for you to contact them over the summer.
If neither school or college appeals to you, you can book an appointment with one of our friendly team to discuss apprenticeships and other training opportunities available.
For further information about apprenticeships, please visit ApprenticeKent.
Need to speak to someone about your options for September?
If your school is open, you can ask your school for help.

If you're at college or intend to go to college, contact their careers team. You can find their details are listed on the district links.

You can contact the National Careers Service on 0800 100 900 for free careers advice over the telephone.
If you have an Education Health and Care Plan (EHCP) and have any questions regarding what you will be doing in September, your SEN Assessment and Placement Officer should be able to answer your questions. Their contact details are available here.
If you were home educated in Year 11, the information is relevant to you, but you could also look at the Elective Home Education Kent Facebook page for more information.
Kent County Council's Youth Hubs are delivering activities over the summer and you can find more information about this here. In addition, Kent County Councils' Early Help Team are also providing a great service to young people and families.
Staying in Touch
Kent County Council is required to stay in touch with young people for two academic years after Year 11. To do this, The Education People will contact you at regular intervals. You can find out more about how we do this below:
---