Fun for All at Bewl Water Outdoor Centre This Half-Term
Half-term opportunities at Bewl Water Outdoor Centre for children, adults and support bubbles!
This half term, The Education People's Outdoor Learning team has some exciting opportunities for children, adults and family support bubble taking place at Bewl Water Outdoor Centre!
We have special sessions for children (suitable for those aged 10+) on archery and axe throwing, as well as family fun days (suitable for those aged 6+). All of our activities are Covid-safe and a great way to have fun with peace of mind, outdoors.
Archery
Re-live the exploits of Robin Hood and become an expert marksman! Archery is a classic activity for all the family. Our qualified and experienced instructors will guide you through the difference between the 'knock', the 'boss' and the 'quiver'.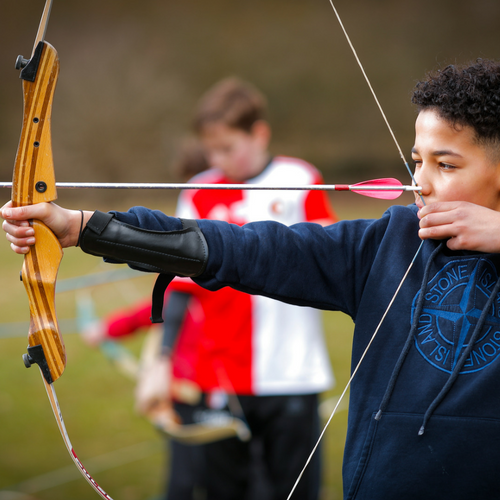 Axe Throwing
Axe throwing is our brand new activity. The modern sport of axe throwing involves a competitor throwing an axe at a target, attempting to hit the bullseye as near as possible. Surrounded in beautiful woodland you can experience what it is like to feel like a warrior!
Family Fun
This autumn we are offering a selection of activities suitable for the whole family. Book a morning or afternoon session and it will include two activities of your families choice.
Select two activities from:
Challenge and Low Ropes course (suitable for ages 6+)
Bushcraft (suitable for ages 6+)
Axe Throwing (suitable for ages 10+)
Archery (suitable for ages 10+)
If you have any questions or would like to discuss any of these events with one of our helpful staff members, please contact us at:
Email: [email protected]
Phone:03000 415 200