Effective Instruction in the English Classroom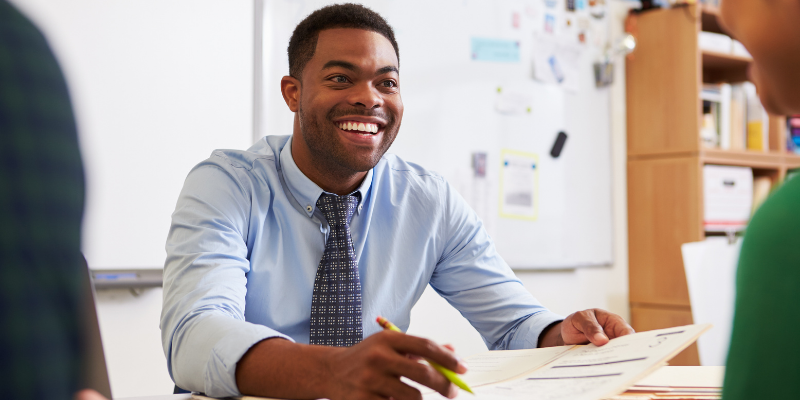 Last week saw the first of my sessions for NQTs and RQTs and we kicked it off by focusing on what Effective Instruction might look like in an English classroom.
We discussed that this group understood around this and then, unsurprisingly veered off towards exploring Rosenshine's Principles of Effective Instruction.
I clustered the principles together, so for example, linking recap and weekly review and checking understanding with questioning, and then considered what underpinned these areas which make them so effective.
Taking the principle of recap and review, it gives us a link to prior learning or existing schemas. By drawing on what students already understand around a topic, we are providing a platform on which new information will be more likely to 'stick'. Fragmented or seemingly disparate information will be much harder to retain, so by making these links explicit we are strengthening our students' ability to ensure information will be embedded in their longer-term memory.
The review and recap within the principles are also effective as they can both be used to practise retrieval, a practice which will again strengthen storage and ensure that students can bring information into their working memories in order to use it in a flexible way alongside new information they are given. The new information may also help to reshape the schemas which are already in existence, this is absolutely essential when we want to remove the possibility of misconceptions becoming embedded. Even with a brand-new topic, students may hold misconceptions which need addressing and giving them the chance to recap and review can highlight this for both teacher and student.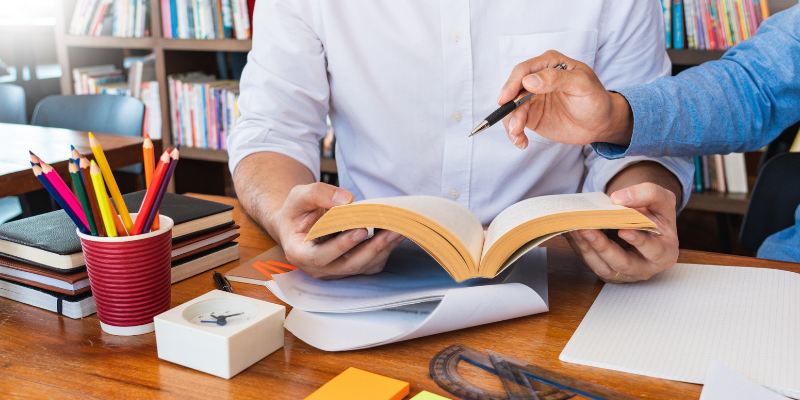 After exploring the different elements, I then walked the group through how I would apply the principles in a GCSE English Literature lesson. This focused around the Simon Armitage poem 'Remains' for the AQA syllabus, one of my favourites, and I modelled each stage of the lesson. Beginning with a recap, I also used it as an opportunity to practise retrieval of key information from other elements of the course studied. This wasn't a random selection of questions though, but were questions selected to be able to make links across the course, so for example linking to the idea of Macbeth as a solider and his reaction to his behaviour following Duncan's murder. This would mean students were not only revising but were attaching key ideas from the Armitage text to their prior learning, meaning it is more likely to be retained as part of their bigger schema for Literature and the big ideas they explore, rather than a single unit of information in poetic form.
We then examined how information would be presented in small steps to maintain the right kind of challenge without overloading working memory or cognitive load intrinsic to the task. I also talked about how I would model annotation and the reading process, allowing students to practise key elements I knew they would need in analysing as we progressed through the lesson.
Throughout it all, the questions would be coming thick and fast, questions which would check understanding, extend their thinking, make links across the text and again back to prior learning. Students would be encouraged to question themselves and each other, probing for deeper understanding as they went too. Effective instructors use a myriad of questions for a myriad of reasons in a lesson.
Again, throughout this lesson I will be modelling not only practical approaches, but also metacognitive processes, pausing as I read, annotate or write to consider questions and what tools I might have to explore the task further. Students are then given the chance to practise these processes too, whilst I continue to scaffold and guide their practise.
Finally, either in the next lesson or as homework, students would be given the opportunity to develop their analysis further independently. Scaffolds may also be provided for this, but ultimately, I want the time they have spent in the class being instructed by me, to lead them to their own ideas and their own exploration of the text.
It was a real pleasure to explore this with the participants and I especially enjoyed giving them a chance to discuss what they have used and what they were going to be taking back to their own classrooms. I hope to have the opportunity to see some of them in action or hear back from them as to what worked for them and what might need further consideration.
Our next session focuses on effective formative assessment practises in English and takes place on Zoom on the 13 October 2020, 4-5pm. If you would like to sign up for this meeting, please follow the link below:
Effective Subject Pedagogy for NQTs and RQTs - Formative Assessment in English
(for secondary schools)
---