Early Years & Childcare Bulletin - Term One - 2021
Welcome and Introduction from Alex Gamby
Hello everyone and welcome back after the summer break, whatever that brought for you (which I do hope included some particularly well earned rest, relaxation and recuperation) and whatever the weather! So here we are at the start of a new academic year and new term. Anecdotal feedback suggests that many providers are feeling the impact of the pandemic as much now as at any point over the past 18 months. Please do continue to do whatever you can to look after and support yourselves and each other through these ongoing and often challenging times.
As I write this we are in the midst of the access to fuel crisis, so I hope that you are managing to get through this without too much disruption to your lives, both professionally and personally.
The Education People Show 2021
A letter from James Roberts, The Education People CEO, is attached to the email sent out with the Bulletin inviting you to The Education People Show on Thursday 11 November.
Sue Smith, Early Years and Childcare Equality and Inclusion Manager.
Many of you will know Sue Smith as she has worked in Kent for 40 years, including as a teacher, deputy headteacher, acting headteacher, nursery owner and manager, specialist teacher and most recently (since 2014) as the Early Years & Childcare Service's Equality & Inclusion Manager. Sue has taken the decision to retire and brings to you the following message:
To the amazing providers of Kent
I am writing to say farewell as I head off into retirement. It has been a very difficult decision to make but I feel this is the right time for me to look for new adventures and challenges as well as doing what people usually say, 'spending more time with my family!'
I will miss my colleagues across The Education People, KCC and Health and will, of course, miss you all, the very many group providers, childminders, and school practitioners I have had the pleasure of working with over the years.
I have worked in education since I qualified as a teacher in 1981 initially in primary schools, then running my own nursery before joining specialist teaching service and finally the Early Years & Childcare Service. I have enjoyed my career immensely and can honestly say have never regretted the choice I made. I have always aimed to be an advocate for those who feel they do not have a voice and hope to continue to do this in what I do in the future.
All four of my children, and their partners, live within an hour of me and I am looking forward to seeing them at my leisure, let's hope they feel the same! My grandson is now 20 months old, and I have the privilege of looking after him one day a week, apparently my house and garden look like a nursery on that day so I am hoping more grandchildren may join him 😊.
I have been looking back on the past 40 years of my involvement in education, reminiscing on the people I have met along the way and the children who have touched my life. We are privileged to do what we do and to be part of what is such an important stage in children's lives. I would like to wish you all my very good wishes as you continue to inspire, support, and change lives as you work to meet the needs of all the children and families in your care.
Sue Smith.
Sue says that she has always 'aimed to be an advocate', and indeed if she leaves any legacy (which of course she does) I think that this is most significantly as a truly outstanding advocate and champion for all children, but perhaps most notably for those who are vulnerable and disadvantaged. We will miss Sue enormously but wish her a fabulous and well-earned retirement. Sue, thank you so much for everything you have done over so many years.
If you would like to send Sue any good wishes you can do so on [email protected]
Sue hands over the reins to Jenny Jarvis as our new Equality & Inclusion Manager - welcome Jenny!
There is a lot of information in this bulletin which we hope you find relevant, useful and accessible but as ever we always welcome your feedback.
Thank you very much.
Hope to see many of you at our Briefing and Networking Sessions in October.
Until then
Yours, as ever

Alex Gamby
Head of Early Years and Childcare

National News and Updates
Just a quick reminder that the revised Statutory Framework for the Early Years Foundation Stage (including the Safeguarding and Welfare Requirements) came into effect on the 1 September as did the revised Early Years Inspection Handbook for Ofsted Registered Provision.
Please make sure that you are familiar with these changes and if further support is required please head to our website for support and training opportunities. Should you have any questions email [email protected]
Kent News and Updates
The Early Years Professional Development Programme
You will be aware that the Early Years Professional Development Programme (EYPDP) is a two-year Government funded project aimed at improving social mobility through investing in the professional development of practitioners. It is specifically targeting those practitioners who work with some of the most disadvantaged children between the ages of two and four years old.
The programme timeline is divided into three Strands, Strand One being the training of the first cohort of practitioners back in December 2019. This initial cohort became our 'Champions'.
Strand Two saw our Tutor Champions cascading the training they had initially received (following a short delay), to the second cohort of Early Years Practitioners (EYPs). This cascade consisted of all four Tutor Champions delivering six live virtual webinars to a total number of 28 EYPs, which they delivered successfully and, which were completed with 100% attendance and pass rate for all EYPs.
Strand Three is our final Strand, which will be commencing in the coming weeks and will see our four Mentor Champions delivering three seminars in a 'train the trainer' style to both the Tutor Champions and EYPs. This will then enable the Tutor Champions and EYPs to cascade five Communication Counts sessions into their own settings or to other childminders and require them to embed their new knowledge and strategies into their whole team approach, as they work towards achieving a 'Communication Friendly Setting' accreditation.
We were delighted to have a face-to-face afternoon tea with some of our tutors and mentors to say thank you for their amazing work over the most difficult of times.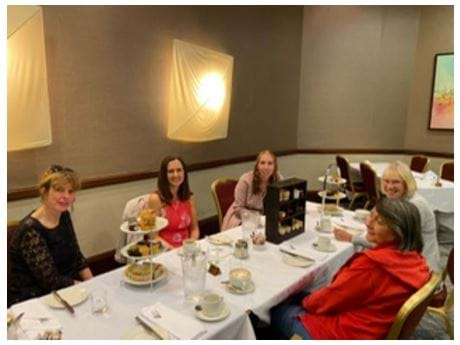 Milestone Assessment Toolkit
You may recall our recent communication regarding our Milestone Assessment Toolkit (sometimes referred to as the MAT). The Toolkit supports providers in establishing children's starting points and to strengthen the early identification process to ensure that all children can flourish. It is KCC funded for early years group settings and eligible childminders (ECMs) within KCC's boundaries.
We are delighted to let you know that the Toolkit is now available for you to access on The Education People website. To access the product free of charge, you must first email [email protected] to ask for a voucher code. Please put MAT Voucher Code in the subject heading of your email.
Once you have received the voucher code, you can log into your account on the TEP website, put the product in your basket, put the voucher code into the voucher code box and click on apply. Once you have completed your 'purchase', the product will be available for you to download.
We hope you find this Toolkit simple to use and that it will fulfil the aims, to support you in your work with every family, to ensure every child can flourish, and to identify early those children who need additional support.
Contain Outbreak Management Fund (COMF) Training
You will have seen our communications to the sector regarding training being made available to group settings and to childminders to support children's communication and language development. This training is funded by the COMF fund and is therefore free at the point of booking.
ICAN Early Talk Boost Intervention for Group Settings
These are half day (three hour) virtual courses, delivered via Zoom. Each setting can send a maximum of two delegates to one of the 23 courses. A resource toolkit is required to deliver this intervention, and funding also covers the cost of one toolkit per setting for those attending the training.
ICAN Early Talk Boost is a pre-school language intervention designed for children aged three to four years who have delayed language development. The intervention aims to boost their language skills, helping to narrow achievement gaps between them and their peers.
This course will develop participants' understanding of the Early Talk Boost intervention, enable them to effectively deliver this to groups of identified children and monitor their progress. The intervention involves parents and will support them to develop their children's communication and language skills at home.
The courses are available to book onto via CPD Online.
Using Visuals and Augmentative and Alternative Communication in the Early Years Training for Childminders
The training 'Using Visuals and Augmentative and Alternative Communication in the Early Years' is a fun and interactive training session that provides an introduction to visual aids and signing for all children in your care. We will look at the role of visuals for children in their learning process, share some facts about how children learn early communication and provide you with ideas to take back to your setting.
There are 20 dates between October 2021 and February 2022 which are available for childminders registered on the Early Years Register to attend. These courses are also bookable through CPD Online.
With many practitioners noticing the pandemic has had an impact on communication and language for many children, we would encourage both group settings and childminders to take advantage of this opportunity.
Celebrating the Holiday Activities and Food Programme (HAFP) – Helping Families to Flourish
The Holiday Activities and Food (HAF) Programme Team came together in March 2021 and worked very hard to get the programme up and running in Kent, with one week at Easter and four weeks over the summer. Thanks to the dedication of the team and the wonderful programme partners the programme is going from strength to strength. It provides 5 elements for families and children who are eligible for benefits-tested free school meals:
Element 1 - Food
There is an expectation that at least one healthy, balanced meal a day will be provided which meets the School Food Standards.
Element 2 – Enriching and Physical Activities
Clubs must provide fun and enriching activities that provide children with opportunities to develop new skills or knowledge which are age appropriate.
Element 3 – Nutritional Education
Clubs must include an element of nutritional education each day aimed at improving the knowledge and awareness of healthy eating for children.
Element 4 – Food Education for Families and Carers
Clubs must include at least weekly training and advice for parents, carers, or family members on how to source nutritional food and prepare and cook low-cost nutritious meals.
Element 5 – Signposting and Referrals
Clubs must be able to provide information, signposting or referrals to other services and support that would benefit the children and families who attend their provision.
The programme has welcomed a range of partners including childminders, nurseries, out of school settings, holiday play schemes, schools, charities, and other organisations.
The HAF Programme Team worked exceptionally hard processing nearly 70 applications for the summer programme. Programmes provided places for at least four hours a day, four days a week, for four weeks of the summer and in many cases were able to offer more weeks and hours than the minimum requirements. A few programmes could not operate for four weeks and were funded for the number of weeks that they could operate and families could access their additional hours at other local programmes where available.
The HAF Programme funded nearly 4,500 places across the county, with some providers operating on more than one site. We have approximately 46,000 children and young people in Kent who are eligible for these places so in an incredibly short space of time our programme providers were able to offer 10% of these children and young people the opportunity to join a programme.
It has been a delight for the HAF Programme Team to go out and visit many of the programmes that operated and to meet programme providers face to face for the first time. The range of programmes is vast, as are the numbers attending. Some programmes offered ten places and others over a hundred.
Our journey on the first year of the HAF Programme in Kent has been exciting, thought provoking and has offered us lots of learning opportunities. There have been developments to our plans over the year and we have heard many individual stories about how parents/carers, children and families have been supported, encouraged, and inspired by what has been on offer for their children. Including children with SEND has been central to the programme and a range of provision has seen a huge variety of different interests and skills covered, from horse riding to drum playing, outdoor activities, multi sports and music.
The HAF Programme Team would like to say a huge thank you to everyone who has supported the HAF Programme this year, and we hope that many of our partners will join us again to deliver another week of fun and activities over the winter holidays.
The programme has been a real opportunity to see a significant number of people working together to make lives better for eligible children and their families, thank you to all have taken part.
If you would be interested in being part of the winter HAF Programme, please email [email protected] Do look at the Facebook page for snapshots of the programme so far and also visit our website.
Important Changes to Bookstart Treasure Packs
BookTrust (which runs the Bookstart Programme nationally) has recently launched a new strategy which focuses on bringing the benefits of reading to children in the greatest need, prioritising support for disadvantaged children and their families. As part of this, BookTrust is reviewing the range of resources available to pre-school children. As a result, BookTrust has just begun a project to design and deliver a new targeted offer for children aged one to four in disadvantaged families, which will replace the Treasure Pack. BookTrust plans to pilot and test the new targeted offer later this year and early in 2022.
 
Next Steps
Bookstart Treasure Packs are being discontinued.
They are not being replaced like for like: the Treasure Packs are universal (ie for all three to four year olds in Kent), and the new Early Years Offer will be targeted.
Library staff will continue contacting settings and gifting Treasure Packs as usual - until they run out.
Library staff will contact early years settings individually to explain the changes via email.
For Information
Bookstart Baby Packs will continue - these are given out to families when they register the birth of their baby (all birth registrations happen in Kent Libraries these days).
Additional needs packs* will also continue, although there might be a change in how they are managed/distributed. No final decision has been made yet. *eg those for children whose home language isn't English, also children who are deaf or blind.
Committee News
The Charity Commission has recently issued Independent examination of charity accounts: guidance for trustees (CC31). This guidance explains what independent examination involves, how to select an independent examiner for your charity and what you need to do to prepare for an independent examination.
In addition to this they have also re-issued Charity reporting and accounting: the essentials November 2016 (CC15d). This document explains what trustees need to do when preparing trustees' annual reports, accounts and annual returns for accounting periods beginning on or after 1 November 2016. The guidance has been updated to include the use of electronic signatures on the balance sheet, trustees' annual report and independent examination.
The Charity Commission has also updated its Coronavirus (COVID-19) guidance for the charity sector - the guidance to help with running your charity during the coronavirus (COVID-19) outbreak. Updates have been made to the 'AGMs and other meetings: postponing or cancelling meetings' section to set out their new approach to annual return filing extensions.
Wherever possible, they would ask you to file your annual return, report and accounts on time. However, where the situation impacts on your ability to do this, they have given a filing extension to any otherwise compliant charity that has applied to them for one.
As restrictions are gradually eased, they have reviewed their approach to filing extensions and have contacted charities. From 1 July 2021 to 30 September 2021, if you have an imminent filing date and you are unable to meet your filing obligation for a COVID-19 related reason, you can still apply for a new filing extension. They will allow a fixed three-month extension from the date of your application.
Please include your charity name and charity registration number when you email them: [email protected]
Out of School Providers
Summer has come to an end but there have been some exciting activities provided for children in the playschemes and programmes running throughout the holiday period. Children who have attended have experienced creative and artistic activities, foraging, nature trails, cooking in the outdoors, climbing walls, theatre groups and much more. However, as a new school term begins the fun will continue for those children and staff in our out of school settings. Autumn is a wonderful time of year and can be surprisingly warm (sometimes!). There is a wealth of activities and play opportunities that can be planned for this season, including going outside as the afternoons get darker in a high viz jacket with torches; there is nothing more exciting than a game of tag in the dark. It would be lovely to be able to see and share all your autumn play opportunities and activity ideas so please do use the out of school networking group, Facebook page.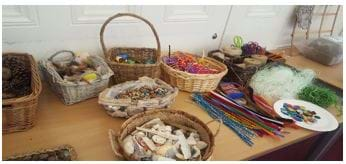 Children can express their creativity through a range of media. Clay is a medium that gives children the opportunity to experience creative arts, design and sensory development. Go for a walk around your garden, woodland hedgerow or beach and forage for natural resources and mix with free and found man-made resources to create faces, plaques or bowls. Smoothing the clay around the items to be added ensures that they will stick. If you want to hang them make sure that a hole is put through the top of the end piece for string or twine to be put through.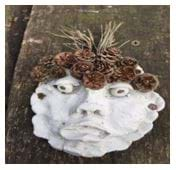 COVID-19 restrictions have now been eased; however, the Government does regularly update the online guidance, so do keep a check regularly for any changes or updates.
Annual conversations and delivery plan visits continue for out of school settings. If you have yet to have your annual conversation an adviser will be contacting you soon to arrange this valuable visit to support you, your staff and your setting.
Childminders
The new academic year is upon us and we have already seen 37 childminders go through inspection whose reports have been published since May 2021. Ofsted has noted some wonderful practice within Kent childminder settings, from the warm and welcoming environment they provide for children to activities that support the seven areas of learning. Providers who receive a good Ofsted judgement will be given some recommendations for them to reflect upon.  We are beginning to observe trends within the recommendations set by Ofsted so why not use the following overview grid to reflect on your policies and practice?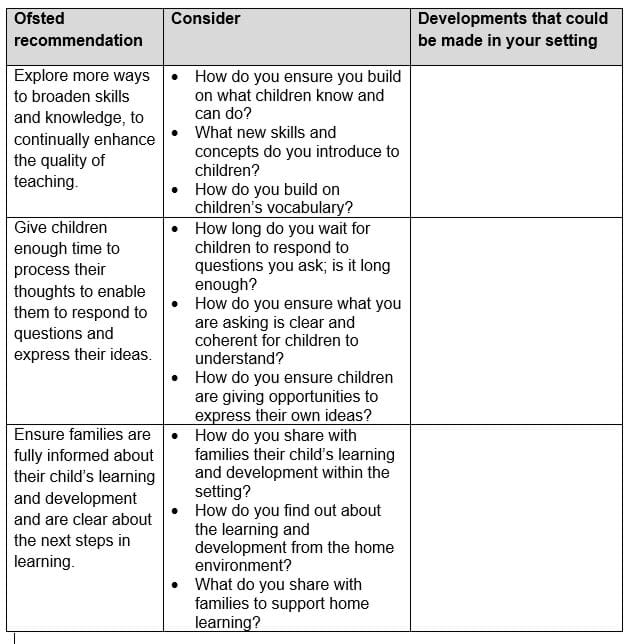 Childminder SEND Forum
Join us for the next SEND forum for childminders on 21 October 2021 from 7.00pm to 8.30pm.  We will be releasing the details on how to book and items on the agenda soon.
Safeguarding
Once again with the start of a new term it is always a good idea to refresh your safeguarding knowledge and ensure you have the right contact details and are following Kent's Safeguarding processes. This information can be found on The Education Safeguarding Team's pages and remember you can call and speak to an adviser from the Education Safeguarding Team for guidance too.
Facebook Group
Look out for our new bi-weekly post called the A to Z of Childminding that will reflect on a small element of policy or practice.  If you are not already a member of the group you can access it here.
Information to Share with Families
Information from our Health Colleagues on Respiratory Syncytial Virus (RSV)
We're seeing an increase in severe respiratory illness in children as restrictions ease and people mix more, with cases higher than usual for this time of year and further increases expected over the winter months.
Symptoms of severe respiratory infection in children, include a high temperature of 37.8°C or above (fever), a dry and persistent cough, difficulty feeding, rapid or noisy breathing (wheezing).
Most cases of respiratory illness are not serious and clear up within two to three weeks, but parents should contact their GP or call NHS 111 if:
their child struggles to breathe
their child has taken less than half their usual amount during the last two or three feeds, or they have had a dry nappy for 12 hours or more
the child has a persistent high temperature of 37.8C or above.
Some children under two, especially those born prematurely or with a heart condition, can suffer more serious consequences from these common respiratory infections.
Find out more about the symptoms and what to do here.
Parenting Support - Free, Online Support for Families
There has been an increased demand for support with parenting. Free, online support is available for families and details are below.
 
Free, online courses are available and include the following.
Understanding pregnancy, labour, birth and your baby - for anyone who is expecting a baby including friends and family.
Understanding your baby - for anyone caring for a baby from birth to 12-months-old.
Understanding your child - for anyone caring for a child from birth to 18.
Understanding your teenager's brain - for anyone caring for a teenager in Kent and one for teenagers themselves.
Understanding your child with additional needs - for anyone caring for a child with special needs.
How to access the courses
Families can visit In Our Place and register for a free account with the access code 'Invicta'. Courses can be completed at an individual's own pace.
 
More support is available for families and is detailed in the leaflet attached to the Bulletin which was emailed to all providers.

Good Practice
Education for Sustainable Development
In the last bulletin we looked at why it is important to introduce Education for Sustainable Development (ESD) to early years children in an age-appropriate way.
This time we will be looking at how settings can embed ESD within their curriculum and involve their families, whilst also contributing to a global effort to achieve sustainability.
The United Nations (UN) 2030 Agenda
The United Nations is aware of the need for a worldwide, unified and coordinated effort in order to achieve a sustainable future for all of us. This is why all nations have agreed to the 2030 Agenda and the 17 Sustainable Development Goals (SDGs) for all countries to work towards a better future.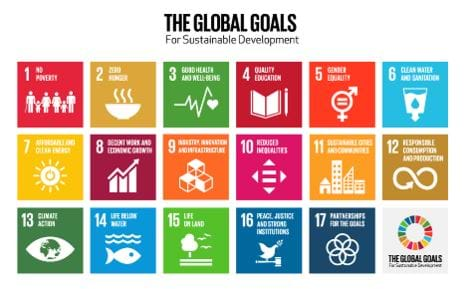 The SDGs are also known as Global Goals and seek to overcome the greatest barriers to sustainability for people and the planet. Although the Global Goals focus on complicated issues such as climate change or social injustice, embedding the Goals in day-to-day practice supports early years children to build an important foundation for their lifelong learning. For example, exploring weather patterns introduces concepts which will be drawn upon in later life to understand climate change. Likewise, developing empathy in children is vital if they are to achieve, as adults, more fair and inclusive societies.
The Education People has developed a Global Action Programme to support settings embed ESD within their curriculum as well as promote and contribute to the UN Global Goals.
The Early Years Global Action Programme
The Early Years Global Action Programme aims to expand and enhance the knowledge and skills of early years educators, children and their families through a package of innovative training and recognition and consists of two elements:
The Global Goals Workshops
The Global Goals Workshops immerse participants in high-quality training including interactive activities and displays, providing bespoke training on the UN Sustainable Development Goals for Early Years Professionals enabling Sustainable Development to be incorporated into teaching strategies and the setting environment. Each session focusses on an individual goal providing relevant information at an international, national and local level. The workshops also offer advice and practical activities for early years professionals to explore and develop their own resources, which they then share with children in their setting. There are three workshops a year, centrally funded, therefore free for providers and to date all workshops have received excellent evaluations.
The Early Years Education for Sustainable Development Award
The Education for Sustainable Development Award is based upon the three interdependent pillars of ESD: Social and Cultural, Environmental and Economic. The award also supports the United Nations Sustainable Development Goals and enables the setting to gain accreditation whilst practitioners, children and their families receive certification in recognition of their active involvement. The Award comprises an ESD Audit Tool to be used in the setting, individual ESD Activity Books "Get Going on the Global Goals" for children and their families, training for practitioners and ongoing mentor support.
The ESD Audit benefits setting staff by:
setting up learning opportunities with direct links to the EYFS and the United Nations Sustainable Development Goals
enhancing an appreciation of the immediate environment and the wider world
promoting new skills and concepts for children and adults
encouraging positive attitudes and habits
strengthening community awareness and fostering practical links
supporting economic awareness and assisting financial sustainability.
The Children's Activity Books, "Get Going on the Global Goals":
inspires and broadens children's minds
promotes children's self-esteem enabling them to "have a voice"
demonstrates practical learning with links to the EYFS and the United Nations Sustainable Development Goals
strengthens partnership working with families/carers and promotes continuity of learning between home and the setting
incentivises a family approach to learning and exploring
promotes sustainable behaviours at home and in the wider community.
If you would like to know more or have any questions, then please contact the Education for Sustainable Development Team at [email protected]
Exploring Pedagogy – Introducing Lev Vygotsky
Lev Vygotsky was born in November 1896 in Orsha, Belarus which at the time was a part of the Russian Empire. The Vygotsky family were a middle-class Jewish family.
Read more about Lev Vygotsky's work here.
Briefing and Networking Sessions
Our regular Early Years & Childcare Briefing and Networking Sessions provide a good opportunity to keep your setting and staff up to date and to network with colleagues from other settings.
 
Why not book a place on the next round of sessions and benefit from the opportunity to network and hear important updates? In line with provider feedback and to maximise ability to attend, these sessions will continue to be held virtually via Zoom and you can access your place by clicking on the course codes below:
EYC 21/215 East group settings and schools Tuesday 5 October 4pm to 6pm
EYC 21/216 North group settings and schools Thursday 7 October 4pm to 6pm
EYC 21/217 South group settings and schools Tuesday 12 October 4pm to 6pm
EYC 21/218 West group settings and schools Thursday 14 October 4pm to 6pm
We are also running two additional evening Briefing and Networking Sessions specifically for eligible childminders and out of school settings who may find it difficult to attend the weekday afternoon sessions:
EYC 21/219 Childminders and out of school settings Wednesday 6 October 7.30pm to 9.30pm
EYC 21/220 Childminders and out of school settings Wednesday 13 October 7.30pm to 9.30pm
Early Years and Childcare Provider Association
The Early Years & Childcare Provider Association has not met since the last edition of this Bulletin. Its next meeting is on 4 October 2021.