CPD Boosts Pupil Attainment and Could Improve Teacher Retention
Although the benefits of continued professional development for teaching staff are well-documented, less research has been done into whether it has any direct impact on learning outcomes for young people – until now.
A recent article by Catherine Lough in the TES brings together findings from a recent report from the Education Policy Institute (EPI) think tank, commissioned by the Wellcome Trust, highlighting how high quality CPD (which can include training courses, mentoring and seminars) not only improves pupil outcomes but could improve teacher retention.
The article goes on to state how the impact of CPD on pupils' outcomes can be similar to the impact of a class having a teacher with a decade's experience as opposed to a newly qualified teacher.  High-quality training for teachers is a more effective way to boost pupils' outcomes than other interventions such as performance-related pay or lengthening the school day and could be more cost-effective than one-to-one tutoring.
Higher staff retention rates
Perhaps a more surprising finding from the EPI report is the link between professional development and teacher retention. The report suggests that high-quality professional development for teachers can lead to higher staff retention rates, especially for those with less experience starting out in their career. Teacher induction support in particular is proven to significantly increase retention for early career teachers.
Which teachers are getting the best deal?
Given all these positive benefits, are schools doing enough to invest in training for their staff?
When it comes to professional development hours, private schools are lagging behind their counterparts in the public sector. According to recent research from Teacher Tapp, almost half of all respondents in private schools said that they undertake professional development sessions less than once a half term, while one in three teachers in the state sector said they received weekly professional development during term time.
Whilst these figures may look encouraging, according to Nan Davies, professional development programme lead at Wellcome, the time given to teachers' CPD in England does not compare favourably to other OECD [Organisation for Economic Cooperation and Development] nations.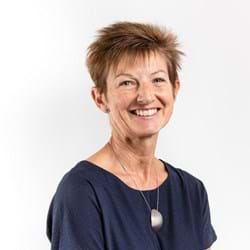 The high-quality training and CPD that we deliver is always designed with pupil outcomes in mind so it's encouraging to see evidence that this has a positive impact on pupil attainment. The link between professional development and teacher retention is an interesting finding. For cash strapped schools, aligning the budget to focus on trying to motivate teachers to stop them from leaving will outweigh the costs to recruit new staff. This report proves that there are even more reason for schools to invest in rather than cut back on their training budget.
Jo Winkler, Head of Professional Development
The Education People
More information
You can read the full article on the TES website here
To find out what professional development training we offer at The Education People visit our website