Connecting the Curriculum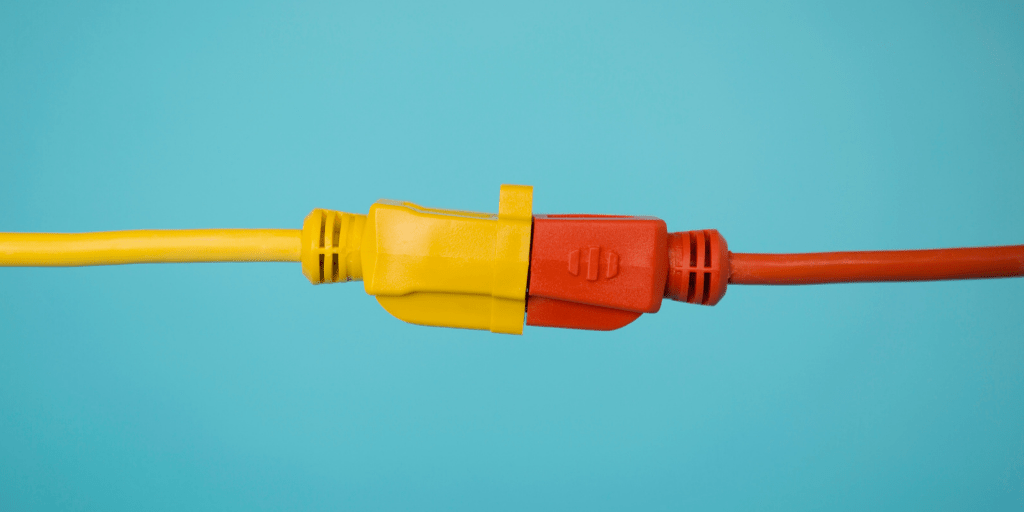 In my first few years of teaching the curriculum I followed what had been designed by others. My Head of Department (HoD) would plan the overview for the year, including the programme of study for GCSE and, whilst it was flexible enough to say things like 'novel', term two in year 8, the overview was the order in which we taught these texts or ideas and there was little exploration of why this may be.
Then when I became a HoD it at first seemed intuitive to maintain something of the status quo, not wanting to cause too much disruption to what was obviously already working in the school. Again, the curriculum was framed by a clear overview of what was being taught then and even had very detailed schemes of work to follow. However, as I got to know my team, I realised there were some key issues with this approach if we wanted to make improvements for our students.
Understanding What You Are Teaching and Why
Firstly, there hadn't necessarily been much consideration as to exactly what students were supposed to be learning and when. There had always been a novel in term two and many people were doing a wonderful job of teaching it. There wasn't though much consideration as to why it was being taught then and what were the key elements of this. Texts were also often selected based on prior experience of teaching it, not a major issue in itself but perhaps one that needed exploring. They also considered what might be most accessible to their students, what was not already nabbed from the stock cupboard or existed as a full set that wasn't falling apart and that often-meant different people were doing lots of different things. In one case, where access to a popular text was limited, it meant that it was taught at a different point in the curriculum sequence so texts could be shared, and it didn't really matter where. We know there are always going to be practical element related to the choices we make, guided by our contexts, but in my experience, busy English teachers and HoDs could be quite reluctant to ask to for money to buy new texts or devote time to exploring a new options.
Making Connections Between the Topic and the Text
In addition, I know I had always worked hard to make connections between topics and texts really explicit to my students, but this wasn't always the case with other teachers in my team. They knew where the connections were, obvious to them as to how the work in term one related to the work in term three, they were all experienced teachers, but they weren't always making this explicit to students. This was having an impact on how students retained key concepts or saw relationships between the big ideas authors or they themselves wanted to grapple with and it had become a bit of a conveyor belt of doing.
Nor was much time devoted to exploring what it was that students may take forward from one term into the next or what might need revisiting as it was a core piece or knowledge or skill they needed for later. This could mean that some of the key concepts needed at GCSE were having to be retaught, almost from scratch as they simply hadn't become embedded.
Incorporating a Variety of Literary Forms to Bolster Learning
As I took these teams forward, we began to explore the sequence of the curriculum in greater depth. With our students, one of the things they found really helped them to explore language in more detail was the study of poetry. We began to intersperse this within our schemes at Key Stage Three and to use it in a much more foundational way, not expecting them to recite poems from a year 8 scheme of work, but to have a firm understanding of things like metaphor. The paucity and richness of language in poetry led to our students to make stronger connections to language choices when studying a novel or a play and be more confident in exploring these.
We also switched things around at Key Stage Four, deciding to concentrate on An Inspector Calls at the start of the course. This was an interim situation though, as we wanted to use this as a means to reinforce the idea that characters were constructs and could be used symbolically, something which Priestley exemplifies well. We were still in the early stages of embedding this concept at KS3, so whilst that was still developing in the younger year groups, the study of Priestley would provide Year 10 with opportunities to grasp this before we moved on to other texts and analysis.
Looking Forward - How and What is Being Taught
This also meant that as our curriculum discussions evolved so did some of the other decisions about how and what we were teaching. We began to think much more about what students needed to carry forward from each unit, considering the two examples above as a framework, and how the sequencing of our units might support spaced practice, retrieval, preparing them for next steps they would take. Because we were exploring this, it also meant that staff were much more secure in their understanding of why we were doing things in the order we were, and they began to make the connections between the units much more explicit to the students. So, for example, we would spend more time examining themes such as power and gender as presented by a range of authors from across the years, as opposed to looking at them in isolation as and when they arose. It also meant that instead of introducing GCSE texts early, something they had been keen to do at one point, we focused on the knowledge and skills which would provide a springboard for our students as they moved up. This in turn led to us focusing more on 'big questions' and ideas as well as those things we wanted students to be able to do with the knowledge they were acquiring such as analytical or creative writing.
Some had previously seen curriculum design and development as something which happened in the HoD's head alone. However, by exploring curriculum in terms of what it meant to our students, the teachers felt much more empowered to be able to deliver a curriculum which was adaptive, responsive and, most importantly, understood by students so they could go on to be much more successful overall.
Secondary English Network Meetings
Do you want an opportunity to explore issues in English with other Heads of Department? Do you want to share good practice and be given the time to reflect on a variety of topics tailored to your teams? These FREE sessions for Kent schools are designed to do just that, collating important information at key points over the year, as well as give Heads of Department or any who have leadership responsibility in the team, a chance to explore a range of pertinent topics.
Effective Instruction in Secondary English
Based on the work of Barek Rosenshine and others, such as John Sweller and Dylan Wiliam, this series of CPD for Early Careers Teachers (ECTs) considers the evidence of what can work well in the English classroom to make learning happen: