A Spotlight On Mitch Mitchell
My name is Mitch, and I am the Training Coordinator for Specialist Employment Service, part of The Education People. Our part of the company supports people with disabilities and disadvantages to find and maintain employment. We all go to work to earn money, but it's some of the less tangible things that work gives us - a sense of purpose, pride and status - that make all the difference. Work gives people equality.
I started working for the organisation in 1993 (when I was a small boy with hair). I have had several different roles, I started off as a Job Coach and probably the most inspirational moment in my whole life was going on a TSI course. TSI stands for Training in Systematic Instruction and is a professional framework for providing in-work support for people with disabilities.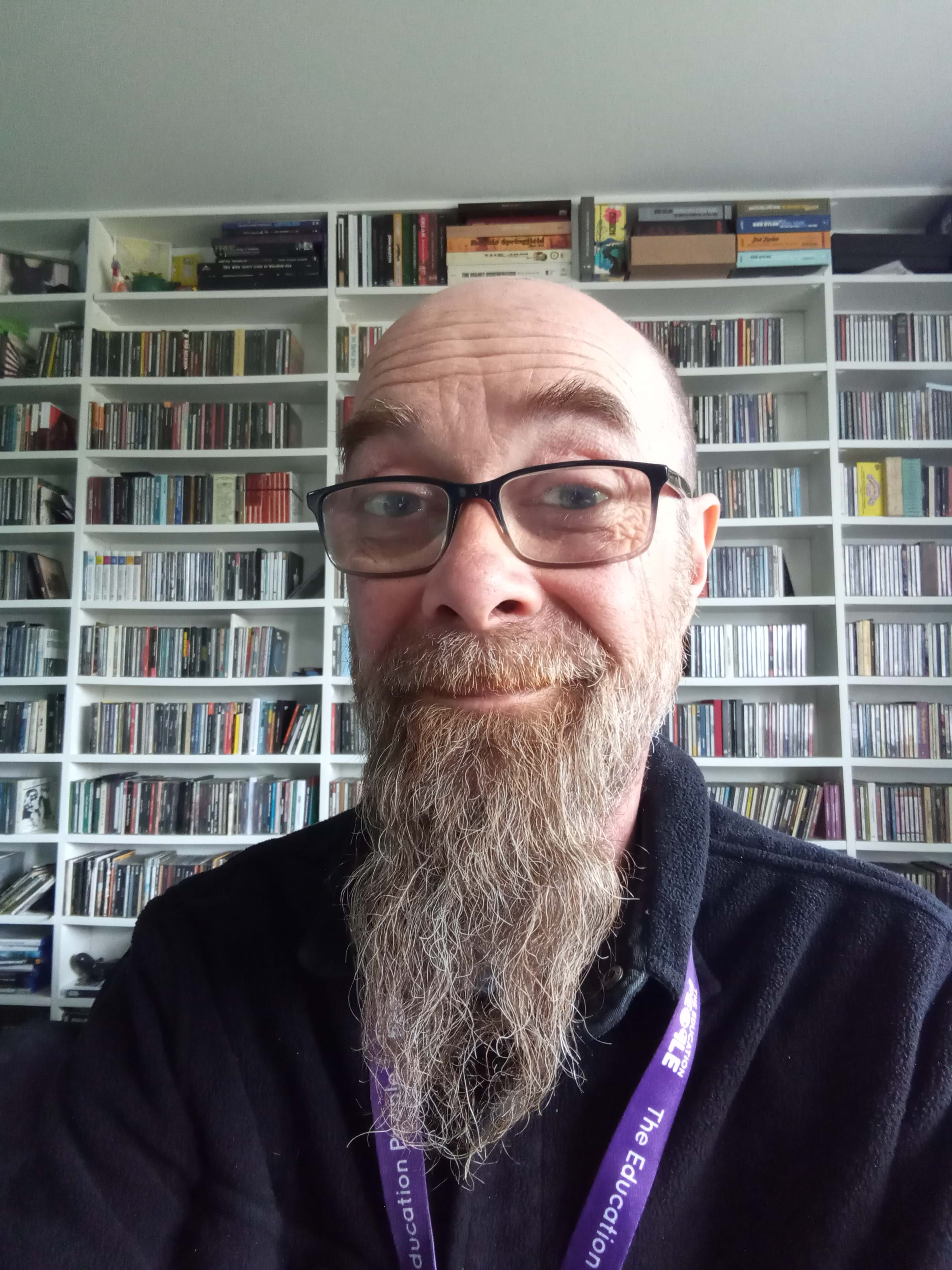 It is based on the late great Dr Marc Gold, who is a real hero of mine, it's a method of training deeply rooted in values that explores the power balance between the trainer and the learner. Dr Gold believed that if someone wasn't learning, it should first be attributed to an insufficient teaching strategy rather than an inability on the part of the learner. When I first heard this at the age of 23 I believed I could train anyone, in anything!
The industry has changed so much in the past 30 years. When I started my career people with disabilities didn't work in open employment, they worked in sheltered workshops and industrial therapy centres. Supported Employment was in its infancy and we used to import textbooks from America because there weren't any courses you could go on as it hadn't been done before. I think back to our old office in Gravesend with its banks of telephone directories to contact employers and assist people with CVs, we had a typewriter to send letters and we bought the newspapers every Thursday to job search… so much has changed.
Supported Employment is now recognised as a professionalised industry with core values and key stages. Our service like many others is part of BASE (British Association for Supported Employment). Probably the proudest moment of my career was when our service won Team of the Year and I was the proud recipient of Practitioner of the Year at the 2018 conference. For as much as I talk, that night I turned into that small boy (minus the hair of course) unable to string a sentence together.
My role has drastically changed since starting work all those years ago. I always used to refer to the training I delivered as "my little part-time job" but now this is what I do for a living. I run training for businesses supporting them to be more inclusive and assisting them to gain Disability Confident status. Some of the other workshops include Inclusive Recruitment, Autism Awareness and Neurodiversity Training. Sometimes it's the simplest reasonable adjustment that employers need to make that can make all the difference to an individual for them to achieve equality in the workplace.
The other part of my role is training other practitioners in the key principles and stages of Supported Employment – Vocational Profiling (a holistic method of assessment), Employer Engagement Training, Travel Training and the course I mentioned earlier - TSI. Since the COVID-19 pandemic we have converted all our training to online delivery which gives us the capacity, as well as flexibility, to train delegates from all over the UK and Europe.
Probably the biggest and most exciting project I have ever been involved in is our Supported Employment in Kent mainstream schools contract that I am currently working on. This is a ground-breaking piece of work; we are supporting Kent mainstream schools to embed the Supported Employment Model and raise aspirations for students with additional needs, so that when they leave education they have the skills needed to move into work. My part is training teaching staff, careers advisers and SEND staff so they can support learners to realise that employment is a realistic option for all. If you are a Kent mainstream secondary school and haven't signed up yet and would like to be part of this, then please get in touch. Everyone can work.
I live with my partner and her two children on the north-east coast of Scotland. In my spare time I enjoy cooking, listening to music, playing guitar and dog walking - not all at the same time I hasten to add.
Thanks for reading a bit about me and if there is anything The Education People can do for your school, college or education provision then feel free to get in touch.
I will leave you with these final words:
"Everyone can learn, if we figure out how to teach them."