A New School Term Brings New Opportunities for Teachers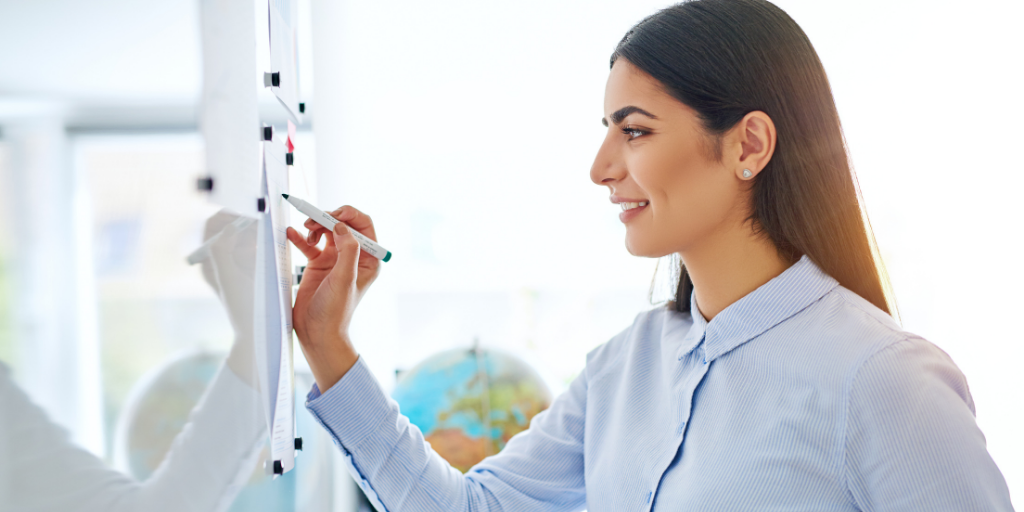 Half term breaks are invaluable in allowing teachers and school staff some breathing space. As well as a well-earned rest and more time with our loved ones, they give us the time to reflect, review and refine our practices as a way to ensure we are providing the best opportunities for our students. The start of a new term was always a time when I would find myself energised and ready to embed some of the new things I had been pondering when reflecting on the term before. The break gave me the mental space to do this.
Despite the challenges of this last term (for many of you it may well have felt like a whole school year, not a few relatively short weeks), this continues for many teachers to be a time when they are doing just what I have described above and there are so many examples of people reviewing their processes, innovating and exploring the next steps in enhancing their students learning. Technology, both a blessing and a curse for many over this period, has provided new approaches and dialogue around what we mean by best practice, considering things like formative assessment, effective instruction and retrieval practice. Discussions in these areas can be nothing but a positive development.
Again, although I would certainly not say this has been a period of time we will remember fondly, there has been a continued interest in looking at ways we can make the best of our own experiences and the experiences of others, and this includes a huge number of teachers engaging in research.
I love looking at educational research and I will happily while away many hours, reading blogs, books and research papers, to see what might be there as indicators of the 'best bets', as Professor Robert Coe and others call them, in providing the highest quality teaching and learning possible.
This is why I am really excited to be working more formally with the Education Endowment Trust (EEF) this year, as part of my new role as an Evidence Lead in Education (ELE) in Kent. Alongside my role as English Adviser with The Education People, this will give me a really good opportunity to support schools in developing their practices and help them to look at a range of evidence with a critical eye to decide what may be some of the best approaches for their schools and teams.
In case you are not aware of what the EEF do, they have been working with schools looking at research since 2011, lead by the Sutton Trust charity and provide a number of different ways to do so. They have provided a variety of toolkits, from their Teaching and Learning Toolkit which summarises some of the different evidence out there in terms of effective practice, to rapid evidence reviews of remote learning, something which proved invaluable when navigating the choppy seas of the last year, as well as resources to support parents over this period too. They have also examined the wealth of research out there on topics like behaviour, metacognition, literacy and SEND, and even provide schools with tools to help them to be able to implement different approaches in their settings with the School Planning Guide 2021.
The EEF are supported by 27 research schools dotted around the country, and whilst Kent is yet to establish one within its borders, schools are supported by both the Charles Dickens Primary School in London and Durrington School in West Sussex. Both schools provide a range of free information for schools, from blogs and podcasts, to free events and specific training, some of which is heavily subsidised by the EEF and Kent County Council (KCC).
There are now six of us ELE's working across Kent to support the work which is taking place, helping schools to translate, explore, implement and review the evidence, including work in areas such as characteristics of deprivation, SEND and behaviour, remote learning, and my particular interest, training and retaining great teachers. These will develop the work which is already underway in these areas, alongside the EEFective Kent Project work which has been underway for the last year, with schools signing up to projects such as Embedding Formative Assessment, Reciprocal Reading and a variety of interventions in Maths and Science in all the different phases.
As I said at the start, new terms often bring a new vigour to our work, and although we are still in times of great uncertainty, the work I have seen from the teachers of Kent who are intent on shaping the knowledge, skills and aspirations of their students continues to be incredible. This will be another strand in ensuring all you do can be as impactful as possible.
As always I am looking forward to working with you all again this term, so do get in touch if you would like more details about research or any other ways I can support you in moving forward.
Stay up to date with our blogs by receiving notifications!
---