Student Leadership Elections - Is Democracy Dead in Schools?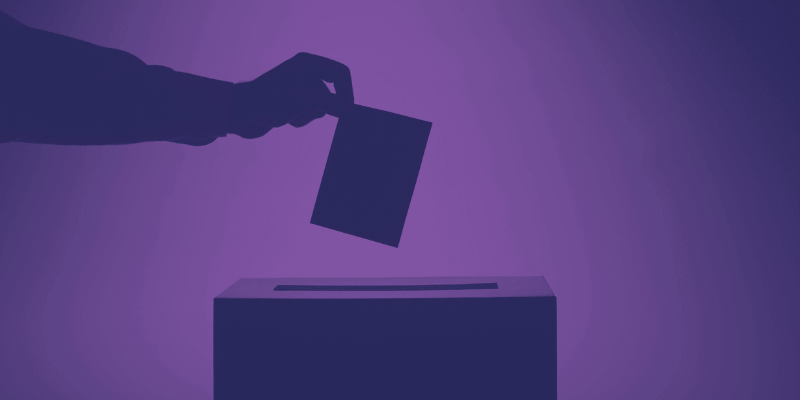 School leadership is tough when the stakes are high. Sometimes, I have found myself thinking that it is those that do not want to be in leadership are in fact the very ones who would be best suited to lead. Is this because of a democratic system? Is it because campaigning for popularity is very different to leading? We know that popularity in a democratic system does not always yield the best results, take Hitler as an example who won the hearts of his people in order to win their votes.
I'm not wanting to delve into political electoral systems – but I do want to offer an alternative for electing student leadership positions.
Why I Feel Current Practice is not Effective
The Schools, Students and Teachers' network (SSAT) claim that involvement in student leadership can improve pupils' learning as well as helping them to develop the skills and traits needed for success outside of the classroom. Providing these opportunities for pupils to develop 'soft skills' and leadership responsibility can give students greater confidence in themselves also helping to prepare them for later life (it also looks good on a CV as evidence).
However, every year the elections of form captains, eco reps, sports captain etc... never go the way I intend. Not because I thought leadership reps served no purpose – in fact I love school leadership and proud to say I was on the school council when I was at school (I have the badge to prove it). The reason I dreaded it as a teacher was because, despite my attempts to make it about policies and ideas, it always felt like a popularity contest. The students knew it too and that meant students who sometimes wanted to run often did not for a fear of compounding their perceived unpopular status. I do not think these experiences are isolated just to my poor execution of electing school reps. It does not sit comfortably with me that students have this notion that elected individuals need to win a popularity contest first. Is there another way? Could this democratic practice be limiting some of our students?
How About a Leadership Lottery?
I am a big fan of Malcom Gladwell's books and podcasts. In a recent podcast he spoke about a lottery system for electing people into post instead of the more commonly held method of campaigning and voting. If you get the chance take a listen as I think it is extremely thought provoking and holds bags of potential for electing school leadership roles. He also summarises it far better than I can.
How does a lottery system work? Every student is offered the chance to be involved. They must first seriously consider the implications of being selected and what is expected of them.
All those students who wish to be elected are then entered into a lottery. This can be done dramatically on stage with impersonations of Dale Winton and a powerball or simply done with names in a hat. Then the number of representatives are selected randomly. Simple.
If leaving it completely to chance makes you uncomfortable, some may consider a hybrid. A filtering process first, based on written manifestos, so that you ensure the pool is suitable.
As with any student leadership guidance and support will then be needed from teachers – we cannot expect pupils to suddenly know what to do once in leadership positions. Training and careful encouraging and prompting is normally required to get them going.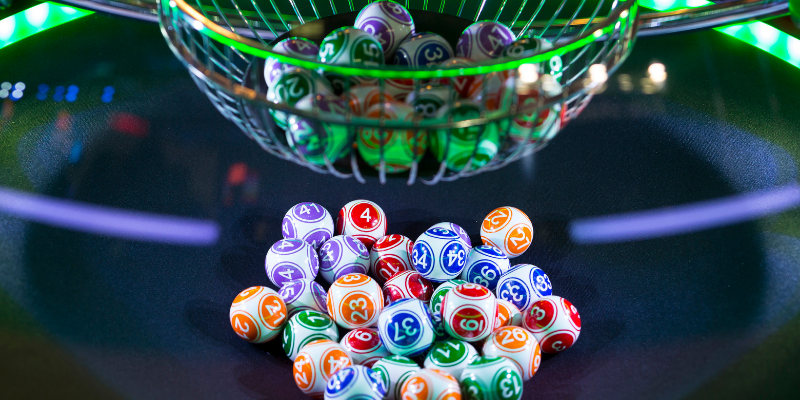 Why I Think it Could Work
Early in my career I ran a Toastmasters Youth Leadership Program. I asked tutors to send me names of pupils across various year groups who might have low self-efficacy and might be considered an 'underdog' with buried potential. The group of pupils brought together were as diverse as could be. Included in the group was one student I taught in bottom set year 9 and was known to have bullying tendencies (he had very low self-esteem) also in the group were those very typical students whom he may have been his usual targets. However, within the program I saw a huge change in this individual. Through the program, when learning about listening/leadership and public speaking, he sat and listened to others. He grew in his respect for himself as he grew in confidence in public speaking and in his respect for others. After this program he was a completely different student. I was astonished.
This is one of my most prized memories of teaching. And it was through developing student leadership of the unlikely candidates that had a profound effect on my views of what students are capable of. It turns out we are all bad at predicting good leaders. It is difficult to counter this bias since we often look for a set of skills that do not always make good leaders. Popularity can interfere with this greatly. You might consider trait theory of leadership which can provide an alternative to help address this bias in what we instinctively think will make a good leader.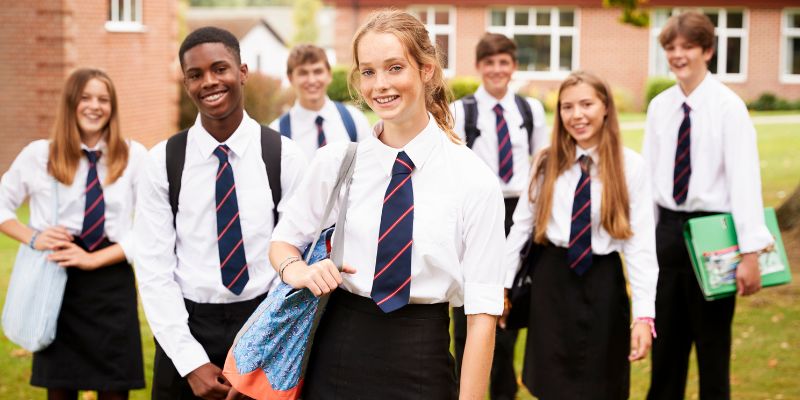 We are Bad at Predicting Good Leaders
We are also bad predictors of success as well. In Malcom's podcast he also recounts how The National Institute of Health allocate their research funding to those projects that are predicted to be successful. However, when reviewing the success (often measured in the number of citations) then these promising proposals and citations seem uncorrelated. It would seem they would do better to randomly assign the funding.
Lottery gives the chance for students to surprise you. The ones that most may have written off because they are unpopular – could become an exceptional leader. Teachers play an important role helping demonstrating this.
Variety in Leadership is Good
No campaigning, no speeches, no ballots and no popularity contest. This inevitably can lead to a more diverse student leadership group. This is because campaigning for a position and being in post are often two different things.
Adam Cronkright speaks of how this worked in Bolivia and found that often students might like to hold leadership positions but they don't want to run for the position. This campaigning was filtering out all kinds of people who would otherwise be very interested in standing. He found that when he asked if they would have run if they had to campaign, 3/4 would say 'No' citing that "nobody would have voted for me".
Often students rise to these new levels of responsibility and we are often not a good predictor of what makes a good leader. Could we just leave it to chance instead? This can produce variety in the student leadership groups which can also give rise to variety in initiatives since there is a more diverse student representation with boarded interests.
In summary:
Those that don't want to be in leadership are sometimes the very ones who make good leaders
We are all bad at predicting good leaders
Lottery gives the chance for students to surprise you
Campaigning for a position and being in post are often two different things
Lottery give rise to diverse leadership bodies
Please note what has not been emphasised is still very important – we do need to educate students about democracy and about placing value in manifestos and policies and not personalities. However, it can sometimes be refreshing to try something a little different.
And if you do try this out let me know how it goes. I'd be keen to hear of any success or failure stories.
Resources to Consider
---