Specialist Employment Client Wins National Housekeeping Award
We are immensely proud to be able to share the news that a client supported by our Specialist Employment Service - Karen Page - has won 'Housekeeper of the Year' at the UK Housekeepers Association's HHH Awards 2020. On receiving her nomination, Karen said:
"I feel very proud to be nominated for the award and I enjoy working with my colleagues as I have made some good friends. I'm very thankful for the support of Chilston Park Hotel and Kent Supported Employment [Specialist Employment] to help me get a job."
Karen is profoundly deaf and has now been working at Chilston Park Hotel for almost three years, communicating through the use of BSL (British Sign Language) and lip reading. 
This award is a fantastic achievement and testament to her hard work and professionalism, beating competition from a nationwide pool to claim the honour.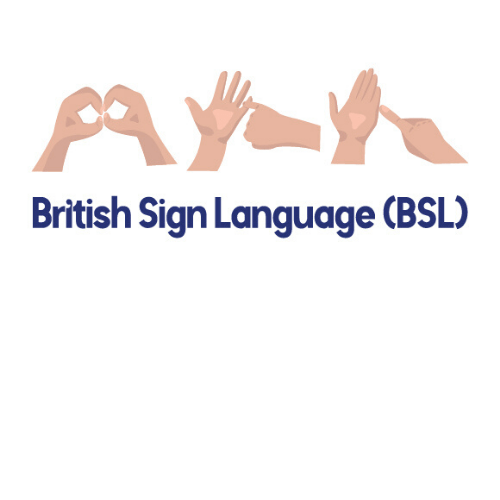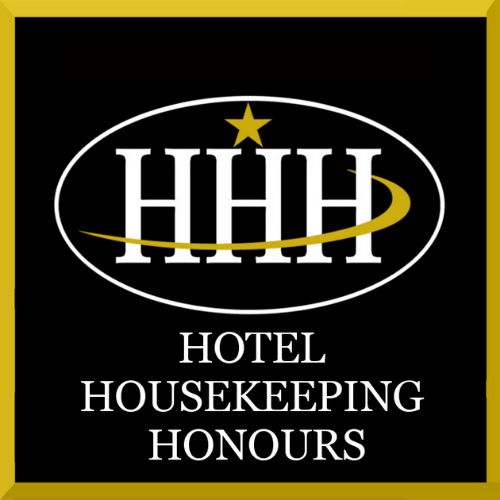 Karen received one-to-one specialist support from Employment Support Officer Ben Carne, who played an instrumental role helping her initially secure the job and making sure all barriers to entry were removed. Ben was over the moon to hear about the award and said:
"Karen has done exceptionally well in her job and fully deserves her award, she is a valued member of her team. Due to her disability she faced additional barriers when moving into employment. Because of the support from the Specialist Employment Service and the exceptional support from Julie Randall and everyone else at Chilston Park Hotel, she has been able to find a career that she enjoys and thrives in."
Goals and aspirations
Karen was keen to move back into the workplace after taking time out to raise her family. She had a strong work history prior to this and was hungry to return to a similar housekeeping role.
She desired to find work in a hotel as this was the environment she had found most enjoyable in her career to date.
Due to the length of time Karen had been away from the workplace, Ben arranged a short period of work experience at a small hotel in Maidstone where Karen had worked previously before having her children. This gave her the confidence to find her feet in the world of work again.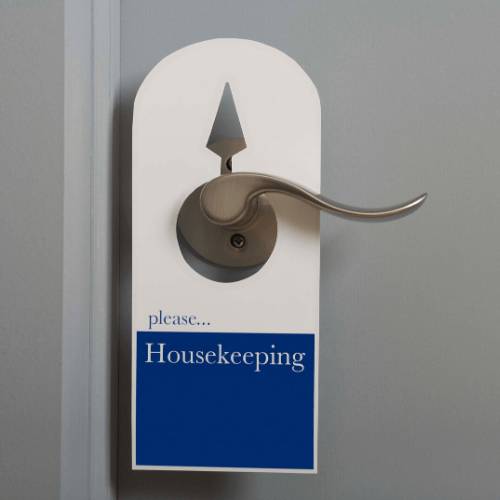 Preparation undertaken to achieve goals and aspirations
After successful placement, it was quite clear that Karen still possessed the skills and abilities necessary to do the job. Following the work experience, Karen was offered a zero-hour contract however as she was looking for more regular hours, she continued to look for work with the help of Ben.
They eventually discovered a part-time position being advertised at Chilston Park Hotel. Due to Karen's disability, Ben contacted the employer as the online application method was very difficult for Karen to complete due to the language barrier. After speaking to the hotel, they allowed for Karen to apply using her CV as the main application method. Ben also met with the hotel HR manager and suggested a working interview and short period of work experience to assess Karen's capabilities for the role.
Along with the head housekeeper this was agreed and Specialist Employment were able to support Karen and the employer throughout the placement. Primarily this involved offering BSL interpreter support for her training and the hotel's comprehensive induction process. Initially the placement was set to last for four to six weeks, however as a result of Karen's exceptional work rate and high standards, she was offered a paid part time position after only three weeks in the role.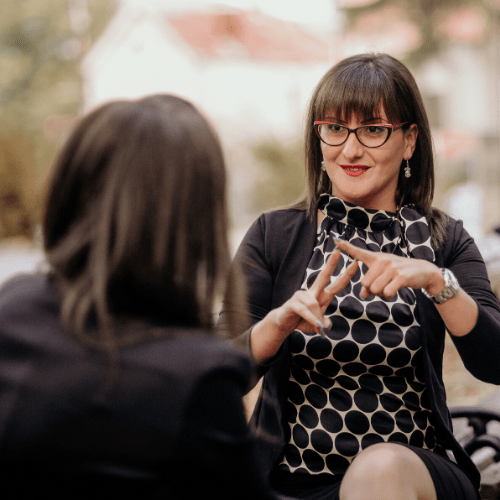 Outcome
As a result of her initial work placement, Karen had quickly got to grips with the routine of the job and was already working to the same standard as the rest of the team. Ben continued to support Karen and the employer with the Access to Work process to procure BSL interpreters to translate during team meetings and her ongoing training.
The Specialist Employment Service supported all parties throughout the first few months of Karen's employment to make sure that she passed her probation and was fully integrated into the workplace.
Karen continues to be employed by the hotel and is now working completely independently.
Karen and her employer now liaise with Access to Work to obtain funding interpreters to support her ongoing training and development. She continues to be one of their most outstanding (now award-winning) housekeepers, and is an integral member of the team at Chilston Park who were also nominated for 'Team of the Year' at the ceremony.
This award marks a long-standing partnership between Specialist Employment and Chilston Park Hotel, who are taking many positive steps to becoming a Disability Confident employer. This valued partnership has since provided even more of our clients with the opportunity to secure the paid work, work placements and supported internships they have been searching for. We look forward to this relationship growing and endeavour to continue making meaningful connections with organisations across Kent, Medway and beyond!
If you are looking to become a Disability Confident employer and are unsure of where to start, don't hesitate to get in touch with our team today!
Email: [email protected]
Telephone: 03000 410 781
Follow us on Twitter!
Tweets currently unavailable
---