Inclusion - Can Young People With SEND Thrive in a Mainstream Setting?
Estimated Reading Time - 6 minutes
As mainstream practitioners, we have the power to adapt learning for all, the key message being that the majority of young people with SEND can thrive in mainstream school.
As our world evolves, we too need to change our approach and prepare all our children and young people to succeed, regardless of additional need or disability.
To do this, practitioners should have access to the support they need to have the confidence in designing an inclusive environment and having the knowledge to make successful adaptations.
"I no longer see special educational needs as a separate entity within the school... I think about school as a place where difference is accounted for as fundamental to human development"
(Óskarsdóttir, Guðjónsdóttir, Tidwell 2019)
A societal shift in perception surrounding our understanding of inclusion is a hot topic, and one that questions our understanding of what inclusion really is.  Nationally, we are on an exciting journey of embracing an enhanced and improved inclusive offer for all, and that is because inclusion is growth.  Growth for all young people, school staff, leaders, governors, and the whole school community.
But what is meant by inclusion in schools?
Inclusion allows us to view development through a different lens, a more colourful lens and one that can show the joy in adapting a space to reflect the real world; a world where people are different, where pathways are adaptable and where outcomes are endless for all children & young people.
It is not just a physical act but an act of the head, heart, and hands and when a school truly embraces the idea of inclusion, they allow themselves to adapt their mindsets to realise that change is inevitable, and inclusion allows everyone in a school community to flourish
In Rob Webster's book The Inclusion Illusion (2022), he tackles the structural challenges of inclusion, suggesting why a more authentic form of inclusion is necessary and how it might be possible. For a school to be truly inclusive, there does need to be a supportive structure for all within the community and a redesign of an adapted curriculum approach.
The SEND landscape is changing, and we need to explore the key aspects of those changes, the national message and what this means at a local level, in our individual schools.
Essentially schools, agencies and the local authorities need to work together, collaboratively as a team.  To look at how mainstream provision can be supported to adapt their environment, how teachers as leaders of the classroom and those as leaders of a school can be encouraged to consistently plan for difference, without fear of judgement
National Level
The Government Green Paper 'The right support in the right place at the right time' presented the proposal for improving the experiences for all young people with SEND and their families and introducing national systems to enhance mainstream support. The consultation is now closed, and we wait in anticipation for the changes.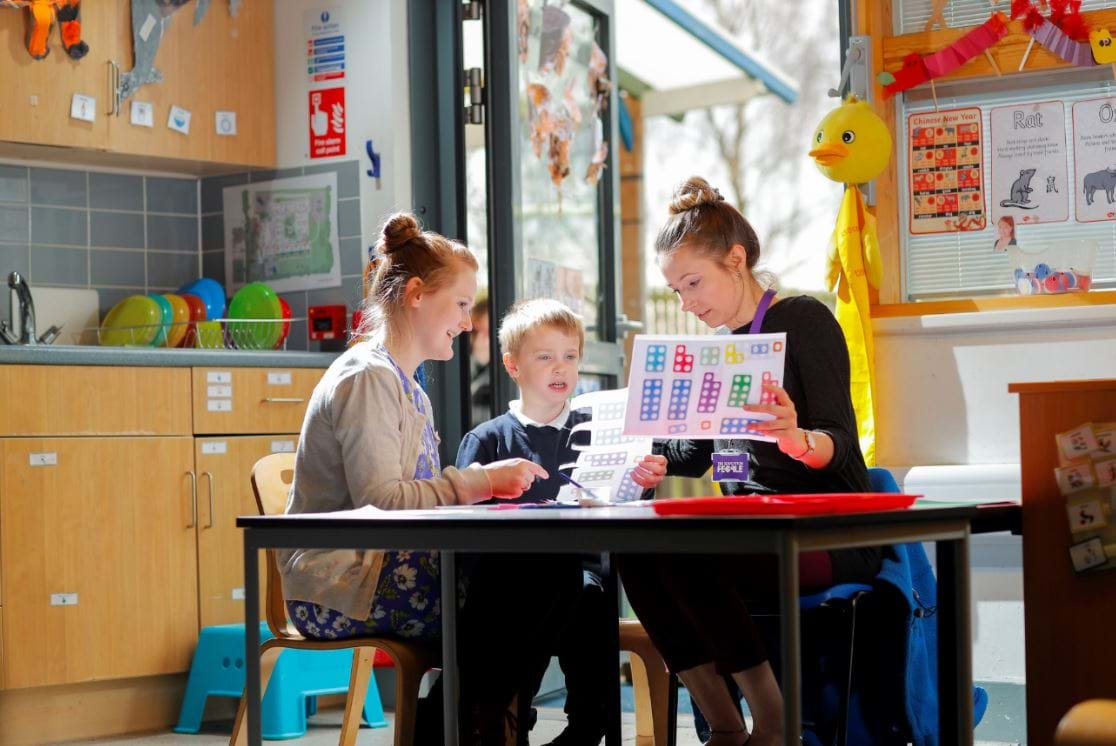 The Green paper quite rightly calls for more consistency across schools, for nationally agreed standards and for all families to have a positive experience of the SEND system. Whilst these are not a surprise to schools and quite rightly important, the focus now is on the how as the landscape of mainstream schools adapt to the growing cohort of SEND learners. Supporting teachers and all school staff to see that they can and will have an impact on all children in their care.
But for this to truly embed, all mainstream schools need to feel prepared and resourced to be fully inclusive.  It is true that full inclusion in schools will mean that everyone is learning, and everyone is challenged. That all schools have access to a range of local resources and that through collaborative practice, independent skills and life skills development is secured & embedded.
Kent Level
The most effective, and essential way to do this is by upskilling the workforce across all mainstream schools. This includes all teachers, teaching assistants and leaders at all levels.  To not only create a whole school inclusive culture but to ensure that all practitioners within this environment have the skills to consistently deliver a high-quality offer for all their pupils.
The SEND code of practice clearly states that:
'High quality teaching, differentiated for individual pupils, is the starting point in responding to pupils who have or may have SEN. Additional intervention and SEN support cannot compensate for a lack of good quality teaching.
We know that many schools, and many teachers plan for and deliver an inclusive offer. OFSTED demonstrated this in their Supporting SEND report 2021, identifying that; "Staff in schools tried to understand the pupils and their needs. They know how important positive relationships and high expectations are for pupils with SEND. They focused on pupils' strengths to build confidence and independence".'
Schools have the heart and best intentions and so need a clear focus on understanding strategies and how to bridge the gaps in understanding of pupils' needs & their starting points.  Ensuring that all learners, regardless of need have a positive learning and development experience.
Kent County Council is amid a significant SEND redesign to secure a consistent approach to inclusive education as explained the CATIE document.
---
What Do We All Need To Do With What We Know?
It's important now to cascade support to ensure all staff have what they need to plan for and be prepared to adapt approaches all young people in their care. There are a range of accessible resources available to all school staff and these are being complimented by a suite of webinars, toolkits, and E-learning courses.
These additional training opportunities have been written to support & develop understanding of the mainstream core standards - a document that breaks down the local authority expectations of what will be readily available in all mainstream schools.
NASEN also released the Teacher Handbook in January 2022 - another fantastic resource to support all school staff in understanding how to create an inclusive classroom environment, whilst considering workload and various areas of need.
Both documents, alongside a huge amount of feedback from professionals in schools and across the local authority are shaping the training offer.  We need to be sure that school staff are prepared, confident knowledgeable and skilled and that the local offer is supporting that journey.
When considering your provision, it's important to recognise that:
it's everyone's business to be inclusive
a whole community approach is the key to making a true difference
school's need a culture of ambition: for all learners to thrive and succeed to the best of their ability
what works for our most vulnerable young people, works for everyone.
About the Author
Lisa has over 13 years' experience in the UK and overseas across all phases as a SENDCO, school leader, adviser and executive inclusion lead.
Believing wholeheartedly in the need for full and meaningful inclusion for all young people with additional needs, she is passionate about supporting mainstream schools to develop and enhance their curriculum offer with innovative ideas that will lead to amazing outcomes.
She supports schools with reviews, advice, guidance and training; providing solution focused ways in which to secure a fully inclusive community.
Since joining with The Education People, Lisa has worked on behalf of the local authority to create the content for the range of courses linked above and delivers these across the academic year.