Early Years & Childcare Bulletin - Term Four 2022
Welcome and Introduction from Alex Gamby
Hello everyone and welcome to the Spring! As I sit and write this, out of my window I can see blue sky and bright sunshine, which I feel is good for lifting one's spirits and is certainly lifting mine. As you read this, I do hope that something is lifting your spirits also, not least in the context of the very troubling events in Europe and beyond.
Last time I wrote to you I mentioned that we were aware of continuing challenges for early years and childcare providers, including the ongoing effects of the pandemic, around recruitment and retention, children presenting with a wide range of needs etc. Clearly these are significant and national (in some cases international) issues that have no quick or easy fix, but we do hope that in part things are settling just a little.
I also reminded you of the Early Years and Childcare Wellbeing Toolkit that had been provided free of charge to Kent settings. I don't want to 'over-push' this, but just in case anyone has missed it I am including the link to the recorded webinar once more. Please be assured that the Early Years & Childcare Service will continue to offer whatever support it is able to you in these interesting times.
Whilst this is referenced later in this Bulletin, I wanted to mention personally how thrilled we have been with the take-up of and response to the training funded through the Contain Outbreak Management Fund. It was a hit from the outset; we have had some lovely feedback from those of you who have taken it up and look forward to hearing of its positive impact on children going forward. I was actually in a preschool earlier this week (yes, they do let me out sometimes!) and saw ICAN Early Talk Boost in action. The setting manager was highly complimentary about the training itself, the children were clearly very well engaged, with impact on their development already discernible.
As ever, should you wish to contact me directly for whatever reason, my email address is at the end of this Bulletin, and I do always endeavour to respond.
Thank you very much.
Yours, as ever
Alex Gamby
Head of Early Years & Childcare Service
National News and Updates
Early Years Foundation Stage Profile Exemplification Materials
As you will be aware, this summer term will be the first time that all reception teachers across England will complete the new Early Years Foundation Stage Profile (EYFSP), following statutory implementation of the Government's Early Years Foundation Stage (EYFS) reforms in September 2021.
One of the main aims of the EYFS reforms was to reset the approach to making EYFSP assessments for children in reception year. The EYFSP Handbook 2022 sets out all guidance and requirements regarding the assessment going forward, for teachers, leaders and for local authorities, as well as any other early years providers who must complete the EYFSP in the rare case where a child has not attended a reception class in the last year of the EYFS.
The Department for Education has published a suite of case study exemplification videos to support teachers in making EYFSP assessments. These can be found here on gov.uk
Kent News and Updates
Tax-Free Childcare
HMRC wishes to improve the understanding of Tax-Free Childcare (TFC) for eligible families with the aim of increasing take-up across all areas of the country. To support this aim Hempsall's is working on its behalf with some local authorities, including Kent.
Kent has been identified as having a low take-up of TFC but high potential/capacity. As part of this work, we have recently consulted with the Early Years & Childcare Provider Association and also expect to provide additional information on the Kent.Gov childcare page both for families and providers shortly. In the meantime, if you wish to promote this scheme to families or as a provider you wish to find out more information, the Gov.uk website contains useful information.
Contain Outbreak Management Fund (COMF)
In October 2021 the Early Years & Childcare Service began the ambitious delivery of two lots of training funded through the Contain Outbreak Management Fund (COMF). The training – to be delivered virtually – was available for all eligible providers and proved to be extremely popular from the outset.
The course 'Using Visuals and Augmentative and Alternative Communication (AAC) in the Early Years' was made available to Kent Ofsted and Agency childminders registered on the Early Years Register.
The two-hour virtual course aim was to introduce a range of visual support strategies and other augmentative and alternative communication (AAC) resources to support children's communication and interaction skills. The purpose was to help childminders to create their own AAC toolkit to enable all children in their setting to communicate with adults and with each other.
The course 'ICAN Early Talk Boost' was offered to eligible setting-based providers with the training being made available for up to two staff members from each setting to attend. Each setting was provided with a comprehensive toolkit which included all the materials and resources required to successfully deliver the intervention and the cost of the toolkit was included in the COMF funded course.
The ICAN Early Talk Boost is a preschool language intervention designed for children aged three to four years who have delayed language development. The intervention helps to boost language skills, helping to narrow achievement gaps between them and their peers.
Throughout the designated time for the delivery of the training (October 2021 to March 2022), The Education People delivered a total of 46 COMF courses to around 170 childminders and 290 settings. In all, the training has reached over 600 early years practitioners across all districts in Kent to help them in developing strategies to support children's communication and language development. Feedback from the courses has been overwhelmingly positive and we will continue to monitor the impact of the training as practitioners embed their learning and resources into their practice.
"This course was really brilliant - it had so much valuable information now we cannot wait to get our pack and get started. We feel this will be a great help for the children and a valuable resource for our setting."
"So great to have access to this as part of COMF - we wouldn't have been able to do it otherwise."
"The session was really informative and presents very straightforward approach to supporting children's language development."
"This training will enable me to deliver the intervention in an effective way. I will be able to confidently deliver the invention and help support children in our setting that have a speech delay."
An enormous thank you to all of those who took the time to access the training and to reflect on how to use the information to its best effect in your individual context.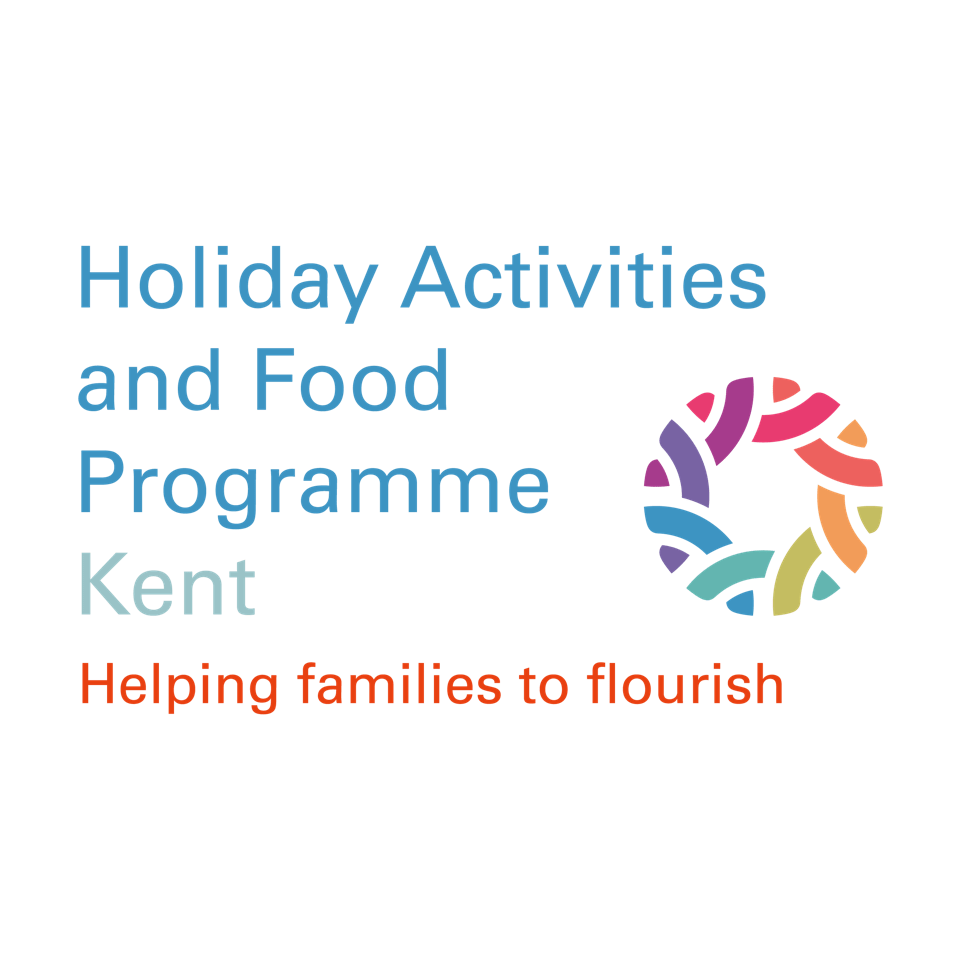 Holiday Activities and Food (HAF) Programme 2022
The Holiday Activities and Food (HAF) Programme provides holiday places for children who are eligible for benefits-tested free school meals for 16 hours a week, for one week at Easter, four weeks in the summer and one week at Christmas. Partners in Kent have provided over 9,600 places overall in 2021! However, there are over 44,000 children and young people who are eligible for free school meals in Kent so we have some way to go to support as many of these children, young people, and families as we can.
The programme provides sports, art and craft and enrichment activities alongside information about healthy eating, food and nutrition and the benefits of regular exercise. It also provides a hot meal for children and nutritious and healthy snacks. Partners have also worked with FareShare, local supermarkets and shops to provide additional food for families as well as signposting families to further support.
Our partners report how worthwhile the programme is, with many children returning to the same partner's programme every holiday, allowing them to build relationships with the children, young people, and families. Families and children tell us how helpful the programme has been for them in providing exciting opportunities, helping them to access additional services when they need to and supporting them in learning more about nutrition and healthy lifestyles. As well as giving the children a really great time as they play, they have the opportunity to make friends and get to try new experiences such as trampolining, drumming workshops and horse riding to name but a few. We have had a huge range of partners from childminders, out of school clubs, nurseries, leisure centres, holiday play schemes, schools, activity providers, charities and other organisations, and new partners continue to join us for 2022. If you are interested, please do not hesitate to contact us at:
[email protected]
The HAF Programme Team continues to support anyone who is interested in becoming a HAF partner. The closing date for the summer programme is 10 June 2022.
If you are interested, please visit the HAF website at: Information for HAF Partners
There is lots of information and supporting documents and you can download the application form and a checklist to support you to complete the application form. There is one application form for 2022. There is also a webinar to help you understand the HAF Programme and how to become a HAF Programme Partner.
It would be lovely to welcome more new partners to work with us in 2022.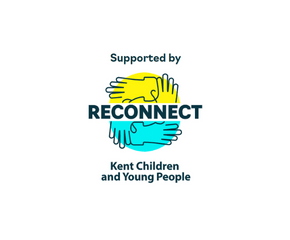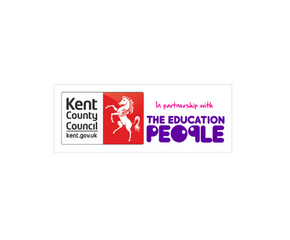 Opportunity for Action Research in your setting – Families in Settings
At the recent Briefing and Networking sessions, it came to light that some settings are now choosing to continue to have children dropped off at the door despite the easing of COVID-19 restrictions. Reasons given were that children were finding it harder to settle when their parents/carers came into the setting and that some children found it distressing having a lot of unknown adults milling about.
Whilst it has been deemed to be good practice to welcome all the families into the setting, in the light of this feedback, The Education People would like to explore this further and is looking for preschools, nurseries and childminders who would be willing to be involved. To volunteer and to find out more please express your interest to [email protected] 
Remembering Jean Chalkley 09/10/1942 – 24/12/2021
Jean always had time for everyone, with a kind word of encouragement and a smile. She gently inspired confidence and self-belief in those that knew her. For over 30 years Jean ran the Brent Preschool in Dartford caring for generations of children during their early years, supporting and nurturing them which brought so much joy and fulfilment. Jean will be missed; her life's work will have a lasting impact on many in her community.
Committee News
Charity Commission Guidance
The Charity Commission has recently updated its guidance to the Charity sector in relation to Coronavirus.
Holding Meetings Online or by Telephone
Trustees should check if their charity's governing document allows them to hold meetings online, by telephone or on a hybrid basis (with some people meeting face to face and others joining virtually).
Postponing or Cancelling Annual General Meetings (AGMs) or Other Meetings
For some charities, trustees may consider that holding a virtual or hybrid AGM or other required meeting is not a viable solution. It may also not be possible for them to move immediately back to face-to-face meetings. In these circumstances trustees may consider they have no choice but to cancel or postpone.
If you do consider such a decision is necessary, you should follow any rules in your charity's governing document that allow for postponement or cancellation.
If your governing document does not allow online telephone or hybrid meetings or to postpone or cancel meetings you should consider if you can use any power (usually in your governing document) to amend the rules to allow these types of meetings. You should update the governing document and approve any previous decisions as soon as possible.
Any changes to your governing document will need to be approved by the Charity Commission.
If you can't make changes to your charity's rules on meetings you should regularly consider the wider risks and implications of holding meetings remotely or postponing or cancelling meetings. If trustees plan to do something that is not in accordance with the rules in the charity's governing document, the Charity Commission may be able to give advice or authorise the trustees' actions. You should contact them about your plans as soon as you reasonably can.
Focus on Out of School Providers
As the weather improves and our evenings are lighter for longer, we hope that our out of school provisions across Kent have had a successful term. Can you believe we are nearly at the end of term four already?
Annual Conversation dates have been and will continue to be offered for 2022; the principle aim of these visits is to reduce the risk of falling below an Ofsted 'met' judgement. During these visits there is the opportunity to explore and understand your approach to the monitoring of the quality of provision, the safeguarding and welfare requirements and their place within self-evaluation and setting improvement. In addition to the Annual Conversations, we continue to support newly-registered out of school settings until their first Ofsted inspection. If you have any questions about our visits, please email the EY improvement box: [email protected]
Ofsted inspectors are busy carrying out inspections across Kent. We have had a recent flurry of new registration inspections. Themes that are coming from inspection reports are as follows.
All staff, including new staff and volunteers, must have a sound knowledge of all aspects of safeguarding, including allegations against staff, reporting and recording, FGM, Prevent and radicalisation.
Recruitment procedures, including staff references, employment history and all staff documentation relating to safer recruitment and checks that demonstrate that staff are suitable to work with children.
We will continue to provide updates of themes arising from inspection throughout 2022 in this Bulletin.
Please find below links to the most recent COVID-19 Government guidance.
Actions for early years and childcare providers during the coronavirus (COVID-19) outbreak  and Protective measures for holiday or after-school clubs and other out-of-school settings for children during the coronavirus (COVID-19) outbreak
Spring Activity
Brighten up dull days by planting bulbs and seeds with children. This activity will provide opportunities for children to develop new skills, learn about the natural environment and what plants, flowers and vegetables need to grow. Use empty plastic drinks bottles or milk bottles. You could use an empty milk bottle as a seedling propagator - leave half the milk bottle attached at the back as a lid to keep seeds warm, with a string opening for easy access to water.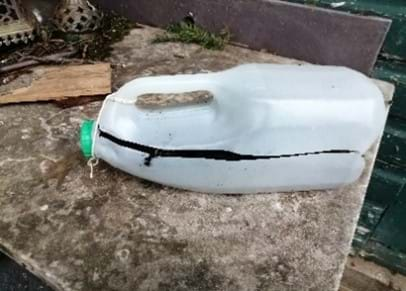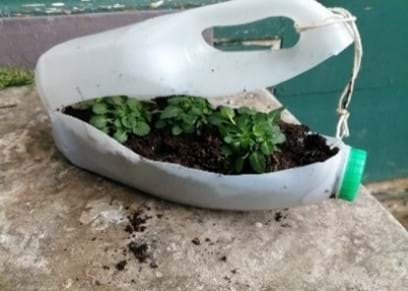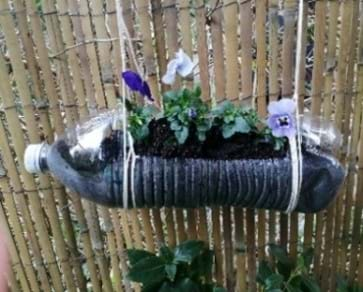 You can then plant the seedlings into larger cut plastic milk or drink bottles, attach them to a fence or decorate them and have them on the ground.
Remember to share your activities, play opportunities, special events and celebrations on our Facebook page. This is a great place to showcase the wonderful things that are happening in your setting and share ideas with other settings.
Focus on Childminders
Ofsted
Several more childminders have been inspected in the last couple of months, during which Ofsted noted the strong trusting relationships that childminders had with the children in their care. Recommendations continue to be mainly based around the quality of education and giving children time to think and respond, so please do remember to count '1 elephant, 2 elephant' up to 7 or 10 before responding with your actions or words.
Why not consider these following three points in relation to the good grade descriptors.
How do you ensure the activities or resources you offer children reflect their interests?
How does your environment reflect what you want individual children to learn?
What sensory experiences do you have on offer to support younger children and their needs?
Compliance
If you find it hard to track funded children, did you know there was a child tracker form available on Kelsi? This has been created to help you track the hours children have used during their time with you. There are guidance notes on the initial tab.
Special Educational Needs and Disabilities
Thank you for your support with using the Special Educational Needs and Disabilities (SEND) request form. This helps the childminding advisers to schedule in time to discuss your support requirements. You may also wish to consider attending the KCC funded A Practical Guide to SEND for Childminders which covers Kent processes for SEND on Saturday 14 May 2022 9.30am – 12.30pm.
Information to Share with Families
Support with Fuel Costs
The Coronavirus pandemic has caused significant financial implications to families and individuals across the country. Recovery from this will take some time. Families who need support with fuel costs can visit the Kent.gov website
We also attached to the emailed copy of this Bulletin a leaflet for professionals about the support available which may be useful to you and your staff.
Good Practice
First Aid Case Studies
Further to our last Bulletin in which we informed you that Ofsted were beginning to explore first aid knowledge with settings and childminders during their inspections and registration visits we have provided two more case studies for you to discuss in your setting team meetings, with your childminding assistants or in collaborations and childminding groups. If, having discussed these case studies you are still not sure of your responses, you will need to consider if further training is required or refer to the EYFS and your own policy/procedures where applicable.
1. Cameron aged 9 is at his out of school club and is climbing on the large slide ladder. As he reaches the top, Sahil aged 5 who was climbing up the slope of the slide isn't looking and he accidentally knocks Cameron backwards off the ladder. Cameron lands on the grass which is very hard as it is summer and there hasn't been any rain for some time. At first he is unresponsive for a few seconds but then opens his eyes. He says he can't feel his legs.
Describe your actions to deal with this situation.
How would it be recorded?
What are the implications for risk assessment?
What are the protocols for reporting such an incident?
2. Little Charms Day Nursery has taken the children in small groups on a trip to the local park. Ashley aged 4 wants to try climbing a small tree which he does quite skilfully. Amelie copies Ashley but she slips falling awkwardly on her shoulder. She is screaming on the ground clutching her shoulder and her arm looks to be in the wrong position. Mary, the key worker, notices there is no signal on the nursery's mobile phone.
Describe your actions for dealing with this situation.
How will you keep the other children safe?
What are the implications for risk assessment?
What are the recording procedures?
Briefing and Networking Sessions
Our regular Early Years & Childcare Briefing and Networking Sessions provide a good opportunity to keep your setting and staff up to date and to network with colleagues from other settings.
At our February round of Briefing and Networking Sessions 93.75% of those attending rated the quality as good or outstanding (80% good, 13.75% outstanding). The presentation slides from these sessions have been sent to those who attended and are now available to view on Kelsi.
Why not book a place on the next round of sessions and benefit from the opportunity to network and hear important updates? In line with provider feedback and to maximise ability to attend, these sessions will continue to be held virtually via Zoom and you can access your place by clicking on the course codes below:
EYC 22/043 Group settings and schools (South) Tuesday 14 June 4pm to 6pm
EYC 22/044 Group settings and schools (West) Tuesday 28 June 4pm to 6pm
EYC 22/045 Group settings and schools (East) Tuesday 21 June 4pm to 6pm
EYC 22/046 Group settings and schools (North) Wednesday 22 June 4pm to 6pm
We are also running an additional evening Briefing and Networking Session specifically for eligible childminders and out of school settings who may find it difficult to attend the weekday afternoon sessions.
EYC 22/041 Childminders and out of school settings Wednesday 23 February 7.30pm to 9.30pm.


Please note that any type of provider is welcome at any Briefing and Networking Session.
Early Years and Childcare Provider Association
The Early Years and Childcare Provider Association had its last meeting on Monday 14 March and is pleased to welcome the following two new members:
Early Years Group Provider Representative for Dartford – Charlotte Roles, Co-Owner and Deputy Manager, Dimples Day Nursery
Early Years Group Provider Representative for Thanet – Marc Rattigan, Director of Thanet Childcare Limited.
We continue in our search for an Early Years Group Provider representative for Tonbridge and Malling.
At its meeting the Association was able to:
receive feedback from members about conversations that had been held at recent Briefing and Networking Sessions, which continued to be focussed largely on issues of funding, recruitment and retention and SEND
receive information about, ask questions and comment on the Tax-Free Childcare take up initiative mentioned earlier in this Bulletin
receive information about the concerning demise in the number of childminders in Kent (part of a national trend) and agreed to form a 'task and finish' group to consider the issues and make recommendations back to the Association in the first instance, at its next meeting.
The Association will next meet in June.